Chapter: Canada's Regions
advertisement
advertisement
advertisement
Central Canada
Over 50% of the population of Canada inhabit the area around the Great Lakes and the St Lawrence River in Ontario and southern Quebec. This region is referred to as Central Canada and it's at the heart of Canada's industrial and manufacturing base. This region is cold in winter and warm and humid in summer. Between them, Quebec and Ontario are responsible for over 75% of the goods made in Canada.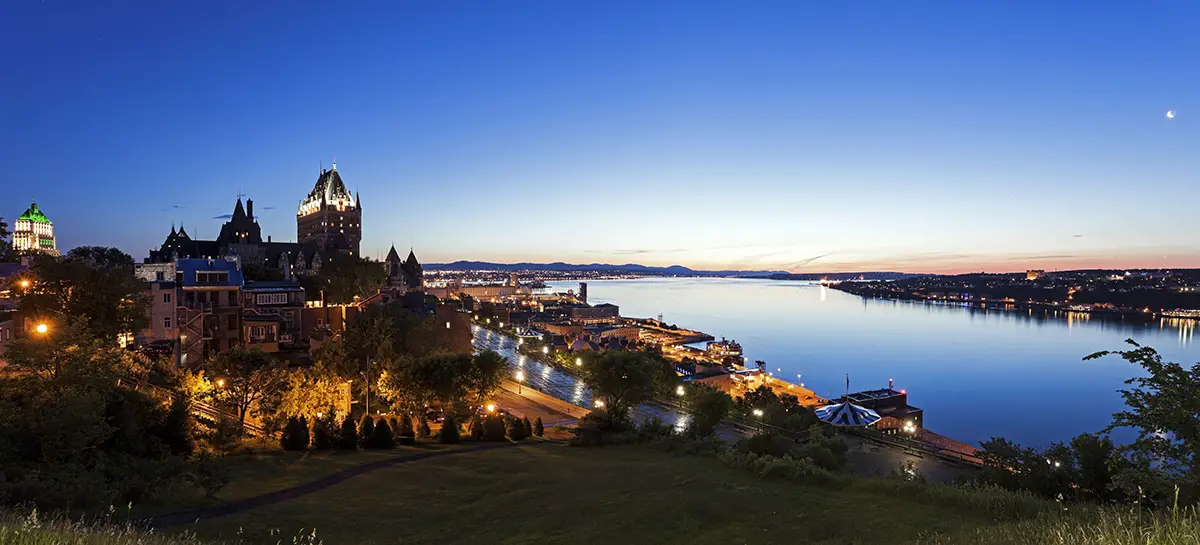 Quebec has a population of almost 8 million people, most of them living along the banks of, or close to, the St Lawrence River. Over 75% have French as their first language. Quebec has numerous vital industries, including mines, energy plants, and forestry. Most of the pulp and paper produced in Canada comes from Quebec. The province has enormous resources of freshwater, and produces more hydroelectricity than anywhere else in Canada. In industry, Quebec is home to many leading companies in areas such as aerospace and pharmaceuticals. The region is acknowledged internationally, particularly by French-speaking countries, as a leader in the arts and cuisine. Montreal is notable for the diversity of its culture; it is the second largest city in Canada and is second only to Paris in terms of size of cities where most of the population speak French.
Ontario has a population of over 12 million people, representing over a third of the population of Canada. Toronto is Canada's largest city, famed for cultural diversity, financial industries, and natural resources. The service and manufacturing industries are the chief employers, and responsible for many of Canada's exports. Around Niagara, there are many vineyards and orchards – the area is famous for its wines. Ontario has a significant agricultural industry, producing dairy and beef products, poultry, vegetables and grain. Ontario has more French speakers than any Canadian city outside of Quebec, and the preservation of French language and culture is taken very seriously. Ontario borders the five great Lakes which separate it from the United States: Ontario, Erie, Huron, Michigan, and Superior, the latter being the largest freshwater lake on the planet.
The area around the Great Lakes and the St Lawrence River contains more than _________ of Canada's population.