Chapter: Canada's History
advertisement
advertisement
advertisement
Confederation
Between 1864 and 1867, with support from the British, representatives from Nova Scotia, New Brunswick and the Province of Canada began working towards the establishment of a new nation. These representatives are nowadays called the Fathers of Confederation. They agreed that the new nation should have both federal and provincial governments.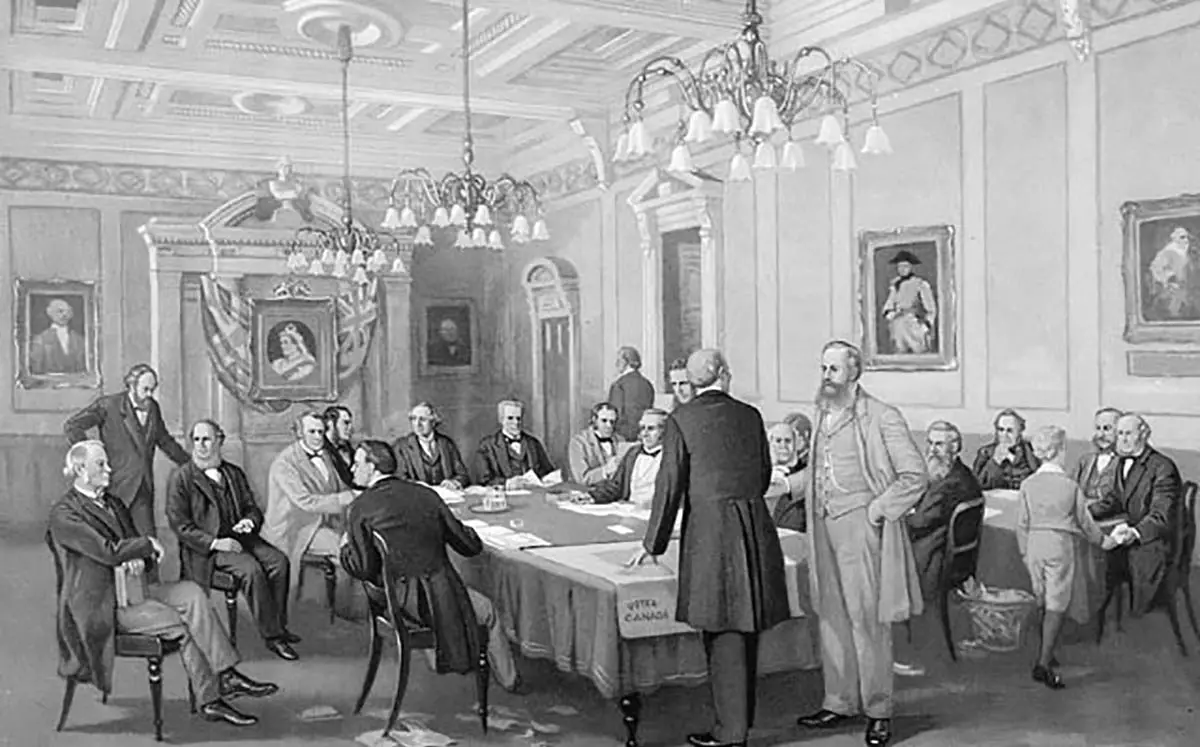 The existing Province of Canada was divided into the provinces of Ontario and Quebec, and these joined with New Brunswick and Nova Scotia to form a new nation, the Dominion of Canada. The provinces would vote for their own legislatures and have control in a number of sectors, for example health and education.
The British North America Act was passed by the British Parliament in 1867, and the Dominion of Canada officially existed from July 1 that year. Up until 1982, July 1 was known as "Dominion Day", although it is now celebrated as Canada Day.