Chapter: Canada's History
Topic: The First World War
advertisement
advertisement
advertisement
The First World War
Being part of the British Empire was a source of pride for many Canadians. More than 7,000 went as volunteers to the South African War (Boer War, 1899-1902), with more than 260 losing their lives. Canadian participation in the battles of Lillefontein and Paardeberg ("Horse Mountain") boosted national pride.
Britain declared war on Germany in 1914 as a result of the German invasions of Belgium and France. The Canadian government established the Canadian Expeditionary Force (later called the Canadian Corps). Of Canada's 8 million citizens at the time, 600,000 served in World War I, the vast majority of them volunteers.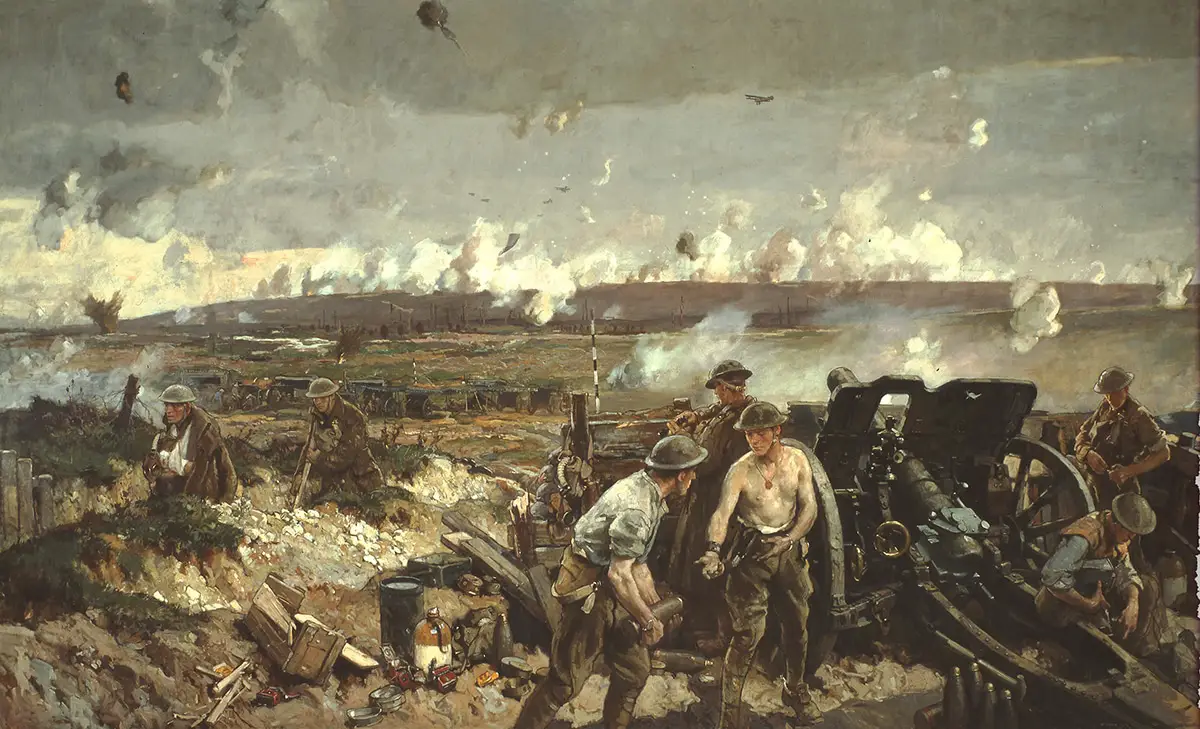 Canadians gained a reputation as efficient and intelligent fighting men through their participation in the war on the Western Front. In April 1917, the Canadian Corps participated in operation to capture Vimy Ridge, suffering 10,000 deaths and injuries. This event is still commemorated on April 9, Vimy Day.
Although the British recommended that this should not be done, between 1914 and 1920 the Canadian government interned more than 8000 immigrants from the former Austro-Hungarian empire, mainly Ukrainians, in labour camps, classing them "enemy aliens".
The Canadian Corps, led by Gen Sir Arthur Currie, the most notable military man in Canada's history, participated fully in the final acts World War I alongside Allied troops. Victories in which Canadians participated included Amiens, Arras, Canal du Nord, Cambrai and Mons. When Germany and Austria surrendered and the war came to a close on November 11, 1918, more than 60,000 Canadians had lost their lives and 170,000 had been wounded. Participation in the war boosted Canada's pride in herself as a nation and as part of the Empire, particularly for the English-speaking population.