Chapter: Canada's Regions
Topic: The Prairie Provinces
advertisement
advertisement
advertisement
The Prairie Provinces
The prairie provinces consist of Alberta, Saskatchewan and Manitoba; they are home to some of the world's most productive farmland and many energy resources. The prairie provinces are generally dry, having cold winters and hot summers.
Manitoba thrives mainly on mining, hydroelectric power, and agriculture. Winnipeg is the most populated city in the province, holding the famous meeting of streets at Portage and Main. The French Quarter in Winnipeg, St Boniface, is home to the largest community of French speakers (45,000) in Western Canada. 14% of Manitoba's citizens have Ukrainian roots, and the province also boasts the largest percentage of Aboriginal citizens, with more than 15%.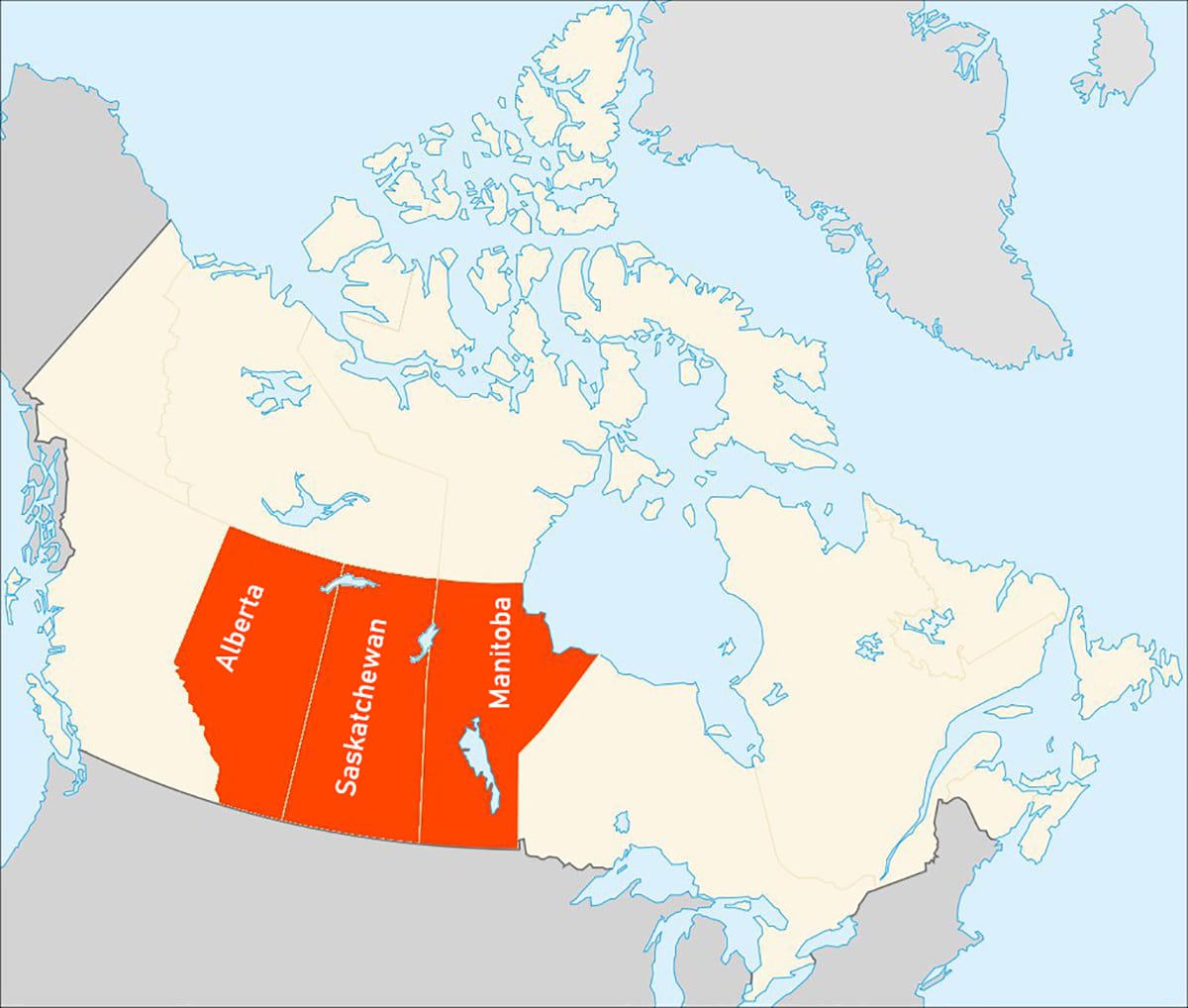 Saskatchewan contains 40% of Canada's arable land and so produces more grain and oilseed than any other province. For this reason it was once called the "breadbasket of the world". The province also contains the largest deposits of potash (employed as fertiliser) and uranium anywhere in the world, and also has reserves of natural gas and oil. The provincial capital, Aegina, houses the training headquarters of the RCMP. The largest city in Saskatchewan is Saskatoon, where much of the mining industry is headquartered and much education, research and technological innovation takes place.
Alberta has a greater population than any other province in the prairies. The province was named after Queen Victoria's fourth daughter, Princess Louise Caroline Alberta; the world-renowned Lake Louise in the Rocky Mountains is also named for her. There are five national parks in Alberta, the most famous being Banff, created in 1885. Alberta is Canada's largest oil and gas producer, and its oil sands in the north of the province are currently being turned into a significant source of energy. The Badlands are renowned for the wealth of their prehistoric fossil record. Alberta is also a notable agricultural province, containing enormous cattle ranches that contribute to Canada's status as one of the biggest beef producers in the world.