G1 TEST – G1 PRACTICE TEST
We are proud to provide a valuable resource for new and beginning drivers in the Toronto area. We offer a free, easy to follow G1 test online, so new drivers can pass their test easily. The driver's test takes a lot of preparation for a successful outcome and our helpful quiz assists you in preparing as much as possible.
  Start G1 Practice Test 


CANADIAN CITIZENSHIP TEST

Since 2006, APNA Toronto has been providing trusted resources for individuals interested in obtaining citizenship in Canada. We are proud to offer an updated and current Canadian Citizenship Test to assist you in best preparing for the test required to become a citizen. At APNA Toronto, we are committed to providing extensive and valuable resources to aid our readers in finding the information they need. 
  Start Citizenship Practice Test


MOVING TO CANADA

Are you thinking of moving to this wonderful country? If yes, then you come to a right place. Here, you'll learn all about immigrating to Canada and step by step guides to moving to Canada. There are multiple immigration programs available, and we will walk you through all of these options:
  Explore Your Options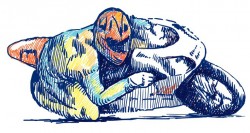 M1 TEST – MOTORCYCLE PRACTICE TEST
If you are looking for a reliable M1 practice test, we are pleased to offer a quality test you can use to prepare for becoming a motorcycle driver. Motorcyclists who are preparing to take the MTO M1 exam will find the quiz helpful in feeling confident on the day of the written and drive test.
Start M1 Practice Test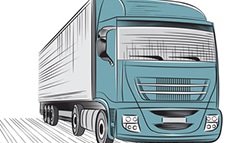 TRUCK DRIVER LICENCE PRACTICE TEST
Taking our Ontario Truck driver licence practice test will ensure that you are adequately prepared, putting you in the right direction to beginning an exciting career in trucking. When you apply for a truck driver's licence in Ontario (class A or D) you must take a knowledge test.
Start Truck Driver Test