Prepare for the Humber College Real Estate Exam with the FREE Practice Test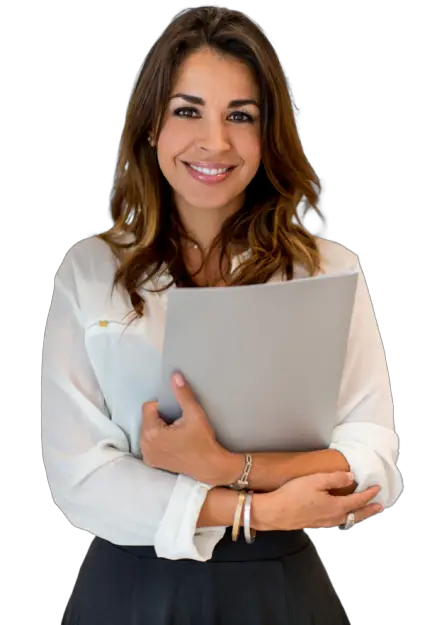 Passing the Ontario Real Estate Exam: Your Guide to Success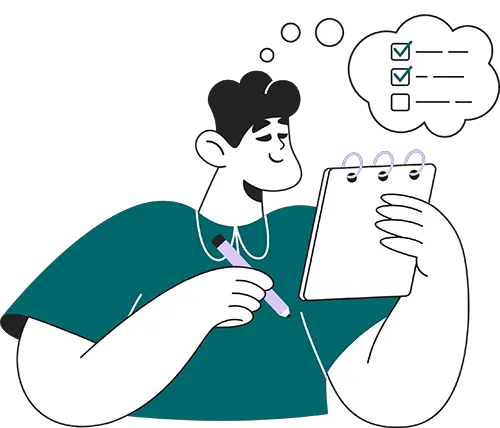 Have you ever felt like standing at the foot of a towering mountain, gazing up at its peak? That's what gearing up for the Ontario real estate exam can feel like.
You know it's crucial to becoming a licensed real estate professional in Ontario. But that doesn't make it any less daunting.
I've been there. Staring wide-eyed at study materials, clock ticking away…
This expedition will direct you through this impossible undertaking, chunking it into achievable sections. From understanding key topics covered in the exam to tips on acing your first attempt – we've got you covered!
And remember: every great climb starts with a tiny step forward.
Understanding the Ontario Real Estate Exam
The Ontario real estate exam is crucial to getting your foot in the door of the thriving real estate industry. This test evaluates your understanding of key concepts related to buying and selling properties, laws, finance, and more.
This high-stakes exam is integral to acquiring a real estate license in Ontario. Just like mastering parallel parking for your driving test, it's essential to grasp vital elements such as property management or financing for this assessment.
The examination structure may seem daunting at first glance, but fear not. It consists mainly of multiple-choice questions to assess different aspects of realty transactions.
Preparing for the Ontario Real Estate Exam
The key to taking any test is good preparation. This holds for the Ontario real estate exam, which serves as a gateway into a rewarding career in real estate.
Key Topics Covered in the Ontario Real Estate Exam
This ensures you're equipped with all the necessary skills and information to succeed in the competitive world of real estate.
Real Estate Laws
A major part of this test revolves around understanding Ontario's real estate laws. It would be best to have an intricate grasp of contract law, property rights, and land division rules.
Property Management
This portion tests your aptitude for managing properties effectively. From tenant relations to building maintenance, it's crucial that aspiring agents can navigate these areas smoothly.
Mortgage Financing
You'll also be quizzed on mortgage financing concepts. Understanding how loans work is essential because many clients depend on you for guidance during their home-buying journey. CMHC's Mortgage Payment Calculator is a great tool for such insights.
Ethics and Professional Practice
Lastly, ethics plays a significant role in shaping a successful career as an agent. Hence, questions about ethical scenarios are commonly found in the examination.
The Role of the Real Estate Council of Ontario (RECO)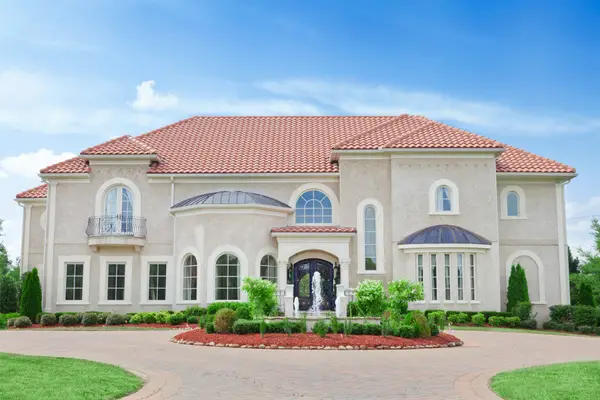 Established in 1997, the Real Estate Council of Ontario, or RECO for short, plays a crucial role in regulating real estate professionals. Like referees at a football game ensuring fair play, RECO monitors the real estate industry to ensure everyone plays by the rules.
But what does that mean? Let's break it down into easily understandable parts.
Licensing Professionals
Think of RECO as the gatekeeper. They're responsible for licensing all real estate brokers and salespersons across Ontario. If you've ever played Monopoly, consider them your friendly banker handing out those coveted property cards – but only after you've passed their rigorous exam.
Maintaining Standards
Beyond granting licenses, RECO also maintains professional standards within the industry. It sets ethical guidelines and practices that all licensed agents must follow – like how parents lay down house rules for kids to abide by. This helps keep transactions transparent and protects consumers from unscrupulous practices.
Educating Consumers
In addition to policing professionals, RECO is committed to educating consumers about their rights when buying or selling property – making it similar to your favorite teacher, who always has one more important lesson up her sleeve. Check out this handy home buyer's guide.
Dishing Out Discipline When Necessary
RECO isn't afraid to play the disciplinarian if any agent steps out of line. They can investigate complaints and enforce penalties – ranging from fines to license suspension or revocation. It's like having a strict principal who ensures everyone follows school rules.
So there you have it. The Real Estate Council of Ontario (RECO) isn't just a mere entity; it's a guardian, creator of regulations, teacher, and enforcer. It's a gatekeeper, rule-maker, educator, and enforcer.
Registration Process for the Ontario Real Estate Exam
You must pass the provincial real estate exam to kick-start your real estate career in Ontario. But before that, let's guide you through its registration process.
Eligibility Criteria
The first step is ensuring eligibility. To be eligible to register for the Ontario real estate exam, applicants must possess a Canadian high school diploma or equivalent and have attained 18 years of age.
Fees and Scheduling
You must also pay an examination fee of $75 plus HST when scheduling your test date. Make sure not to delay because spots can fill up quickly.
Online Registration
Moving on with our easy-peasy lemon squeezy approach, it's time to register after meeting these requirements. The process is done online via RECO's MyWeb portal.
Create an account if you don't have one already;
Log in and click on 'Book Examinations';
Select 'Salesperson' or 'Broker' depending on which license type interests you;
Pick a convenient location from various testing centers across Ontario;
Last but not least – select your preferred date and time slot, then confirm your booking by paying the required fees.
Taking Your Examination At A Testing Centre:
After successfully registering for the exam online, remember this crucial detail: You'll receive a confirmation of appointment letter with details about the location & instructions (what to bring, etc). Be there early, relax, and do your best. Good luck.
That's a simple process to start climbing the ladder in Ontario's real estate market. Give yourself a high-five because you're one step closer to achieving your career dreams.
Tips to Pass the Ontario Real Estate Exam on the First Attempt
Scoring well in the Ontario real estate exam is not as hard as you think if you adopt a few key strategies. Here are some helpful strategies to maximize your chances of success.
Understanding Post-Exam Procedures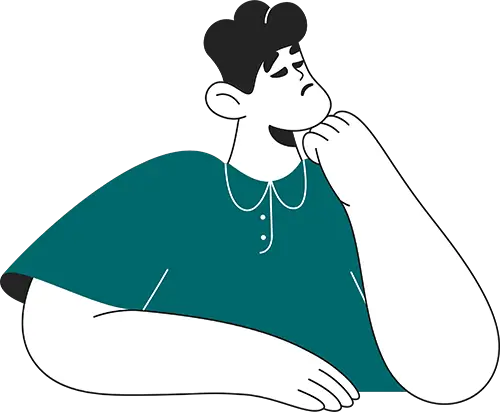 A specific process follows once you've taken the Ontario real estate exam. This includes getting your score report, applying for your license, and kick-starting your career in real estate.
Score Reporting
Your assessment will be ready to view shortly after taking the exam. The Real Estate Council of Ontario (RECO), which administers the test, will notify you via email when they're ready to view online.
If you passed, congratulations. But if not, don't sweat it. You'll get detailed feedback on areas where improvement is needed for future attempts.
Licensing Application Process
Proudly holding a passing score? It's time to apply for licensure through RECO. Apply along with necessary documentation like identification proof and criminal record check reports.
This can feel daunting, but remember – everyone has been here at some point. Ensure all information is accurate to avoid delays or rejection because errors aren't fun fixes.
Kickstarting Your Real Estate Career
Celebrate once RECO approves your license application because this is just the start. Next step: join a brokerage firm as they'll help mentor and guide you while navigating client dealings during the initial years in industry practice.
You might even decide to specialize – whether residential properties or commercial ones tickle your fancy more.
The first year can seem overwhelming with so much learning, but stay persistent.
Treat every experience as an opportunity to learn something new about this exciting field.
And before you know it, you'll be a seasoned professional with years of experience.
Continuing Education After Passing the Exam
The journey doesn't end after passing the Ontario real estate exam. Like any profession, real estate demands continuous learning and improvement. Continuing ed keeps your expertise current and helps you stay competitive in this ever-changing area.
The Real Estate Council of Ontario (RECO) understands this need and makes it mandatory for licensed professionals to complete continuing education courses every two years.
So remember, while passing the Ontario real estate exam is an achievement worth celebrating, don't stop there. Let continuing education be your path to becoming a licensed agent and a respected professional in Ontario's vibrant real estate market.
Benefits of Continuing Education
Diving into further learning brings more than just compliance with RECO requirements. It helps broaden your understanding of industry trends, legislation changes, ethical practices, and emerging technologies like virtual tours or AI-powered property management tools.
Besides expanding your skillset, it also boosts credibility among clients who value knowledgeable agents they can trust their biggest investment with – buying or selling a home.
Making Most Out Of Your Continued Learning
To get maximum benefits from continued learning, pick subjects that align with your career goals or areas where you feel less confident. This could be anything from advanced negotiation techniques to mastering digital marketing strategies for real estate.
If you're aiming at the luxury properties market segment – learn about its specific needs and dynamics,
If commercial properties are on your radar – educate yourself about zoning laws and environmental assessments,
Focused on helping first-time buyers? Please make sure you're well-versed in financing options suitable for them.
With each course completed, update these credentials on your LinkedIn profile or your agency's website. It showcases your commitment to professionalism and continuous growth, making you stand out.
Is the Ontario real estate exam hard?
The difficulty of the Ontario real estate exam is subjective. If you study diligently, grasp key concepts, and practice well, it can be manageable.
How many exams are there in real estate in Ontario?
In Ontario's pre-registration phase for a Real Estate Salesperson License, you must pass five courses, each with its final exam.
How long does it take to become a real estate agent in Ontario?
Becoming a licensed realtor in Ontario typically takes 4-6 months but may vary depending on individual progress and dedication.