CHOOSE YOUR FREE M1 PRACTICE TEST BELOW:
M1 Test Ontario - Essential Information For Passing Your Motorcycle Test
Motorcycles offer a unique and enjoyable way to ride the streets of Ontario. Before you can do that though, the law requires you to get a motorcycle driving license. This can be done by passing a written test and a practical test to see how knowledgeable you are in traffic rules, road signs and others.
A large number of written exam takers get nervous when taking the written exam. There's a lot on the line, including an Ontario motorcycle driving license that allows them to drive the streets legally.
For those who want to increase their chances of passing the Ontario Motorcycle M1 test, you're in luck. You can pass the written exam the first try as long as you're prepared and have tried an m1 practice exam online.
Why You Should Take Motorcycle Practice Tests Before an Exam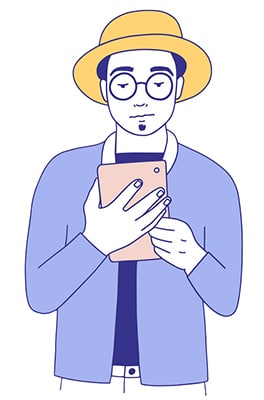 Every bit of preparation helps, especially when it comes to obtaining an Ontario M1 motorcycle license. You'll want to be relaxed, confident, and knowledgeable in all things driving so you have a higher chance to pass and proceed to get a license.
Build Confidence
Motorcycle practice tests are just like the real thing, which means you can rehearse for the real test without experiencing failure or costly repercussions.
With enough practice, you'll become more and more confident, which helps when you're doing the real thing. You also become less intimidated and able to think more clearly under pressure.
Practice Makes Perfect
It's a time-honored adage and applies to those who want to get their Ontario M1 license as quickly as possible.
Avoid the shock of facing test questions by seeing them beforehand in a practice M1 test. You'll become familiar with the format and gain confidence down the line. Learned information retention gets higher each time you take a practice test, and the more you know the more questions you'll get right.
Saves Money and Time
It's worthy to note that taking a real M1 motorcycle permit exam in Ontario requires a significant investment in terms of time and money. Retaking again and again just because you haven't prepared means money down the drain.
Your best bet is to take as many practice tests as you'd like, then going for the real thing when you're ready.
Practical Learning
Although it's recommended that you browse and read through the official motorcycle driving handbook, a practice test conditions your mind and supplements optimized learning. It's better than having to slog through a dense, jargon-packed book with hundreds of pages.
A practice test gives you distilled information that's easy to absorb and remember. When you're about to take an M1 license test make sure to do a few rounds with a practice exam online first.
Increase Your Chances of Succeeding
Getting a motorcycle driver's license in Ontario is definitely an exciting endeavor. It's important to get it done as quickly as possible so you can drive the streets and roads safely.
A test exam online is one of the best ways to boost your chance of success. Instead of re-reading the official driver's handbook numerous times, you'll stand to be a lot more ready when you take a practice exam.
Find a DriveTest Centre Near Me
Motorcycle License Practice Test in Audio Format
The Process For Obtaining a Full Class M Licence
Are the Practice Tests Realistic, and Will the Questions Come Up in the Real Exam?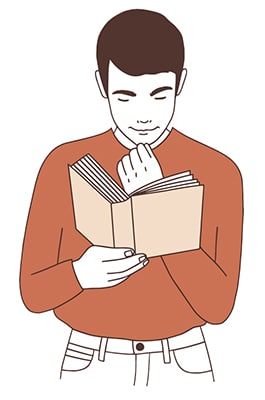 You may be wondering, 'is a practice test online similar to an m1 test Ontario?'
The short answer is yes. They're actually an excellent way to check and see just how much you've learned in the official handbook. You absorb useful knowledge regarding Ontario motorcycle driving rules and regulations and come away a better and safer driver.
One fact regarding practice tests online is that they're based on the official M1 rider's handbook. They also simulate the real exam, which could consist of 40 questions on how you're supposed to drive in Ontario, as well as knowing the traffic signs and road rules. A question has 4 answer choices, and you're only allowed 8 mistakes to pass the written exam.
To give the future driver confidence practice exams mirror the real thing and serve to provide greater knowledge. It helps you prepare for what's about to come and what to expect when you take the official test.
In failing a test you'll be required to wait 7 days before you can re-apply. You can only retry up to 3 times, so each one is important.
The Power of Doing M1 Practice Exams: How to Do Them and Where to Find Them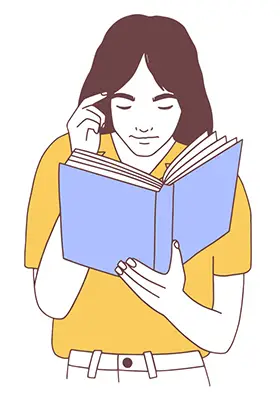 Your M1 test will either be difficult or easy depending on how you've prepared for it. About 35 percent of hopefuls will fail their written exam on the first try, but with the right tools and the help of a practice exam online you can avoid having to do a re-test.
The first thing you need is to obtain the official motorcycle handbook. These can be acquired by downloading them or visiting any driver's license office in your area. It's the only resource you need, so make sure to read it, highlight key information and make notes as you go.
Then once you feel that you're ready it's time to take an M1 practice test. Rehearse as much as you want because this is the only time you can retake for free. Retake until you're confident and consistently pass the practice exam.
Make your motorcycle license journey an easier one by doing these two things. You can alternate between them, e.g., read the handbook then take a practice test to check for knowledge, then re-reading the manual to try and get a better score.
Apnatoronto.com is Dedicated to Helping Students with Their Motorcycle License Test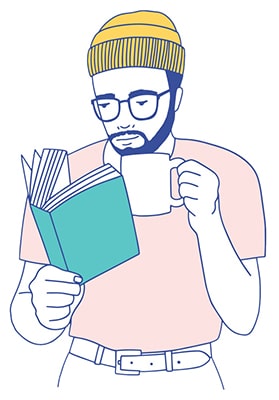 It's understandable to feel pressure and overwhelming panic when a motorcycle license is on the line. However, when you've prepared and are confident you can pass then it becomes easier.
A practice exam online will serve as your best tool to learning how to drive the roads of Ontario safely. Make sure to try it at least twice or three times so you can get a grasp of the official driving test questions and the right answer to all of them.
Ontario M1 Test: Frequently Asked Questions:
[bwl_faq_tabs vertical=1][bwl_faq_tab title="Motorcycle Licences"] [bwla_faq bwl_tabify="1″ faq_category="motorcycle-licences" limit="100″ sbox="0″ ] [/bwl_faq_tab] [bwl_faq_tab title="Motorcycle Road Test"] [bwla_faq bwl_tabify="1″ faq_category="motorcycle-road-test" limit="100″ sbox="0″ ] [/bwl_faq_tab] [bwl_faq_tab title="Knowledge Tests"] [bwla_faq bwl_tabify="1″ faq_category="knowledge-tests" limit="100″ sbox="0″ ] [/bwl_faq_tab] [/bwl_faq_tabs]