CHOOSE YOUR FREE COMMERCIAL LICENCE TEST BELOW:
Ontario Class AZ License Test - What To Look For When Learning To Operate a Commercial Vehicle
Do you want to jumpstart your career in the truck driving industry?
To become a commercial truck driver in Ontario, you must obtain an AZ driver's license. An AZ license gives the drivers the flexibility to carry any cargo without restrictions. A D-license only allows the driver to haul and tow cargo weighing 4.6 tons or less.
This license (AZ) opens a lot of doors for you in the trucking industry. First off, it makes you very valuable to your potential employers. Second, it makes it easy for you to land a job. Third, the AZ license gives you an edge over other candidates.
Why you may ask. With the AZ license, your employer will assign you the most lucrative hauls enabling you to make a lot of money.
What most people don't know is that the AZ license has two portions – A and Z.
The A portion allows you to haul cargo of any size unrestricted. For the Z portion, it gives you the qualifications to operate trucks with air brakes.
Want to know how you can pass your Ontario Class AZ License Test?
In this post, we cover what to look for when learning to operate a commercial vehicle.
How To Identify A Good Truck Driving Practice Test Website Before You Sign Up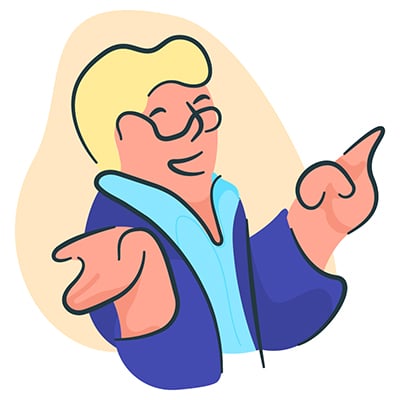 To obtain your AZ license, you need to be aware of the requirements. Without these requirements, it will be difficult to get behind the wheel or obtain the AZ license. First, you must be at least 18 years old. This is because, as an 18-year-old, you will have driven for a couple of years already.
The preferred age range is over 25 years because anything below that will result in higher insurance premiums. You are also required to have a clean driving record, no criminal record, pass your vision test, and medical exams. Lastly, you must pass your written knowledge test.
To pass your written knowledge test, you need to study and take practice tests. So, how do you identify a good truck driving practice test website?
Free to Sign Up
A truck driving practice test website should be free to sign up and must remain so. This is because it will be affordable for every person aspiring to be a commercial truck driver.
Easy to Use
An easy to use website means users do not require training to use the site. As such, they spend little time in search of training resources and practice questions. Here is how such websites ensure they are easy to use.
They have:
Consistent navigation
Divide categories clearly
Use accurate navigation titles
Ensure that the search function works
Offer Comprehensive Tests and Learning Resources
A good practice test website should offer comprehensive tests that cover different topics. Basically, the website should be a good source of practice questions that cover traffic signs and road rules. For example, it should have practice test 1, practice test 2, practice test 3, and more.
Find a DriveTest Centre Near Me
Truck Driver License Practice Test in Audio Format
Process for Obtaining a Commercial Vehicle Driver's Licence
Taking Your Ontario Class A Practice Test - Some Tips And Hints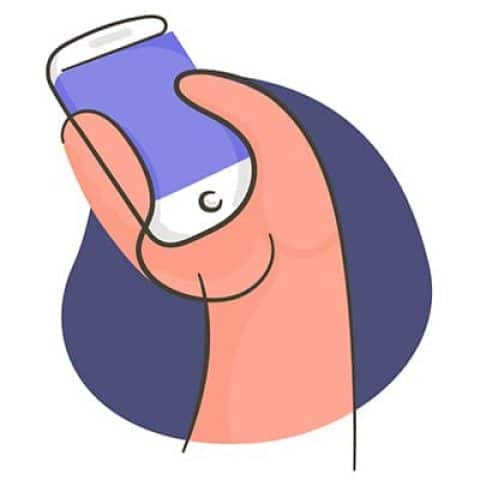 It's essential to take your Ontario Class A practice test extremely seriously. For starters, it helps you prepare for the real test. The practice test helps you to find out which relevant areas you may have missed while studying.
Also, it helps you become confident before taking the Class A license test. To pass the real test, you must take the practice questions. Here is how you can ace the practice test.
Download the Driver's Handbooks
The first step is to obtain the truck driver's handbook and the air brakes handbook. The truck driver handbooks cover everything about commercial trucking in Ontario. For example, chapter 1 covers trip inspections and the requirements for commercial driving.
When it comes to Chapter 2, it covers road signs, rules of the road, and truck driving techniques, such as hooking up to a trailer. For Chapter 3 and 4, they both promote safe and responsible driving as well as traffic signs.
The last few chapters focus on what to expect on-road tests and about license details. For the Air Brakes handbook, it contains all the information to pass the air brakes knowledge test. Chapters in the book cover the following topics:
Vehicle braking systems
Air brake compliance
Inspecting air brake components
Foundation brakes
Trailer brake subsystem
Service brake subsystem
Examining air brake adjustment and more
Focus on Your Studies
It's essential to focus on your studies. From the information above, each handbook contains a lot of chapters. To ensure that you're prepared for the exam, do not cram the information in the manuals.
Instead, focus on your studies. Start by allocating two hours of study time. As you read each chapter, take notes or highlight important points. After each chapter, have someone quiz you.
This will help you know which areas to focus on.
Take the Ontario Class AZ Practice Test
Drivingtest.ca put together a no-pressure practice test that includes 30 questions with four answer choices. The questions cover both traffic signs and rules of the road. You also have a practice test for airbrakes.
Taking these practice tests helps to prepare you for the real test. Remember, you can re-take the practice tests as many times as you want.
The Ontario Truck Driving Practice Test Is Only Part Of The Journey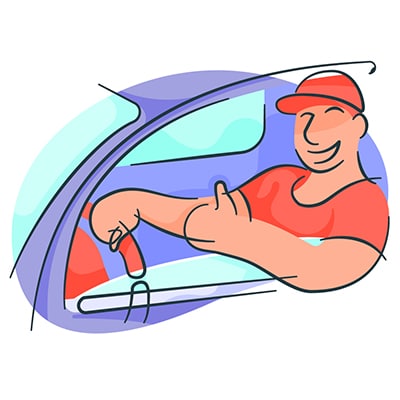 The practice tests mimic the real test, but unlike the practice test that has 30 questions, the real test has 70 questions.
30 Road Rules questions
20 Road Sign questions
20 Air Brake questions
The Road Rules questions focus on the regulations of commercial driving. Questions focus on road clearance, hours of service, driver logs, and weight stations. For the Road Sign questions, each question will display a road sign and multiple choices where only one is correct.
The Air Brakes questions focus on the mechanics of the braking system. To pass the real test, you need at least an 80% mark for each section. Once you pass your test, you get your learners permit.
Besides the practice test, drivers need to take a training course from an accredited private career college. The province of Ontario made it mandatory for all truck drivers to attend a 103.5-hour training if applying for the AZ license.
You need to know that a majority of private trucking schools in Ontario teach the Mandatory Entry-Level Training. This is expensive. The good news is, there are more affordable government programs. To be eligible, you must apply for the program.
When you complete the training, your driving record gets updated automatically.
Authoritative, Province-Specific Class A & D Practice Test Resources At Apnatoronto.com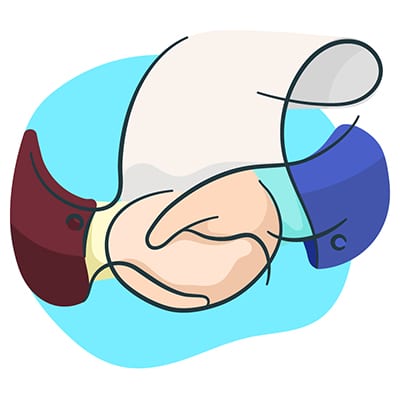 At drivingtest.ca, you can find authoritative, province-specific class A & D practice test resources. Visit drivingtest.ca, click "Driving Practice Test" and select "Commercial Practice Test."
You will find links to commercial driver's license practice tests and air brake practice tests below the image of the Peterbilt truck. The tests are typically categorized according to Canadian provinces.
To take a practice test, click on the relevant link.
Best of luck!
Commercial Driver's Licence Test: Frequently Asked Questions:
The vehicle must be appropriate to the class of licence you have applied for and in good working order. It can be your own vehicle or it can be borrowed or rented, but you must make sure it is insured for your use. If your licence class includes pulling a trailer, you should bring the trailer as well but it should not be loaded.
Wheel chocks or blocks, a stopwatch or a watch with a second-hand, a means of holding the brake in the applied position, something with which you can mark the pushrod and measure the pushrod stroke and protective headgear and eyewear (pushrod measurement devices and protective headgear and eyewear not required for motor coaches). You may also bring a chart of brake adjustment limits if you wish.
Yes, you will be given a temporary paper licence which is valid for ninety days or until your official photocard licence is mailed to you.
You must successfully complete a road test within a year of passing the knowledge and vision tests; if you don't you will have to take those tests again and will have to pay a new fee.
You must wait ten days between each attempt at a commercial vehicle road test; you can take it as many times as needed to pass provided your licence remains valid.
An appropriate vehicle for the class being tested, any corrective lenses or glasses, a valid licence, a printout of your test email confirmation and a daily inspection report and the schedule for your vehicle. If you do not provide the daily inspection report and schedule your test will be cancelled and you will forfeit 50% of the road test fee.
You will be asked to perform a daily vehicle inspection test on six elements of your vehicle; you will be expected to demonstrate competence in inspection and knowledge of how to identify any defects and what action must be taken in respect of them. Where appropriate for the class of vehicle you will be expected to show competence in coupling and uncoupling trailers, and you will be asked to demonstrate your skills in backing your vehicle safely.
Depending on the type of vehicle, between forty and seventy minutes.