Ontario Class A and D Truck Driver Licence Practice Test
Taking our class A license practice test (or class D) will ensure that you are adequately prepared, putting you in the right direction to beginning an exciting career in trucking. It is recommended that you take a practice test before you take the actual written test. There are six free practice tests for Ontario Class A or D licence.
The truck driver licence AZ practice test questions are completely free. There is simply no easier way to prepare for and pass your class A and class D driver's licence written knowledge test. It is also a good idea to study Ontario Truck Handbook to review best practices and safety rules.
Ontario Commercial Licence Practice Test Questions 2018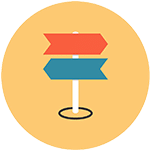 Commercial Licence- Signs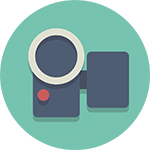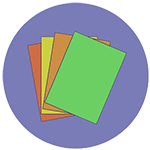 Practice Traffic Signs With Flashcards
Air Brake Z Endorsement Practice Test
Anyone who drives a vehicle fitted with an air brake system is required to have a Z endorsement.
Truck Driver Licence Test
Ontario has a huge transportation industry that provides thousands of well-paying jobs to commercial truck drivers and bus operators.
When you apply for a truck driver's licence you must take a knowledge test. However, you don't have to take this test without preparation. You will have learned most of the information required in your driver education course, but apnatoronto.com also provides this free practice test online so you can get an idea of what to expect on the actual test.
Class A licence holder is allowed to drive any tractor-trailer combination May also drive vehicle in class D and G. A "Z" air brake endorsement is required on a driver's licence to operate any air brake equipped motor vehicle.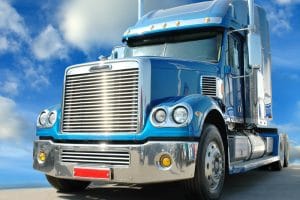 Get a truck driver's license in Ontario3.4 (68.57%) 14 votes If you aspire to a career as a truck driver in Ontario, Canada, the first step you need to take is to apply to get a commercial driver's license. This handy how-to guide will give you the information you need to begin the process. Licence Types There are three different types of commercial driver's licenses in Canada. Here is an overview of what each type of license covers: - Class A (restricted). If you only plan to operate smaller-size trucks with trailers (examples can include a horse trailer, a utility […]
Commercial Driver's Licence Test: Frequently Asked Questions:
You must successfully complete a road test within a year of passing the knowledge and vision tests; if you don't you will have to take those tests again and will have to pay a new fee.
You must wait ten days between each attempt at a commercial vehicle road test; you can take it as many times as needed to pass provided your licence remains valid.
An appropriate vehicle for the class being tested, any corrective lenses or glasses, a valid licence, a printout of your test email confirmation and a daily inspection report and the schedule for your vehicle. If you do not provide the daily inspection report and schedule your test will be cancelled and you will forfeit 50% of the road test fee.
You will be asked to perform a daily vehicle inspection test on six elements of your vehicle; you will be expected to demonstrate competence in inspection and knowledge of how to identify any defects and what action must be taken in respect of them. Where appropriate for the class of vehicle you will be expected to show competence in coupling and uncoupling trailers, and you will be asked to demonstrate your skills in backing your vehicle safely.
Depending on the type of vehicle, between forty and seventy minutes.
The vehicle must be appropriate to the class of licence you have applied for and in good working order. It can be your own vehicle or it can be borrowed or rented, but you must make sure it is insured for your use. If your licence class includes pulling a trailer, you should bring the trailer as well but it should not be loaded.
Wheel chocks or blocks, a stopwatch or a watch with a second-hand, a means of holding the brake in the applied position, something with which you can mark the pushrod and measure the pushrod stroke and protective headgear and eyewear (pushrod measurement devices and protective headgear and eyewear not required for motor coaches). You may also bring a chart of brake adjustment limits if you wish.
Yes, you will be given a temporary paper licence which is valid for ninety days or until your official photocard licence is mailed to you.