The Alberta Immigrant Nominee Program (AINP) exists to assist immigrants who work in the province of Alberta to gain permanent residency.  The program is run jointly by the Government of Alberta and the Canadian IRCC (Department of Immigration, Refugees and Citizenship Canada).  Persons who satisfy the requirements of the AINP can be put forward to the IRCC as "provincial nominees."  The spouses/partners of these nominees and any dependent children they have can be considered alongside their application.  The final decision on all applications resides with the IRCC, not the Government of Alberta. It's important to remember that this is a program for those ready and able to work: all applicants (with the exception of certain engineering categories) must have a valid work permit when they apply through the AINP or a positive Labour Market Impact Assessment (LMIA) (some, though not all, LMIA exemptions may be allowed). You may apply to the AINP as an individual or through your employer.  The different routes are detailed below.  Bear in mind that you need to fulfill all the requirements of your chosen route in order to be considered, and also that fulfilling the criteria does not guarantee the grant of permanent residence.  Even if you are passed by the Government of Alberta and put forward as a nominee, the IRCC may still refuse your application.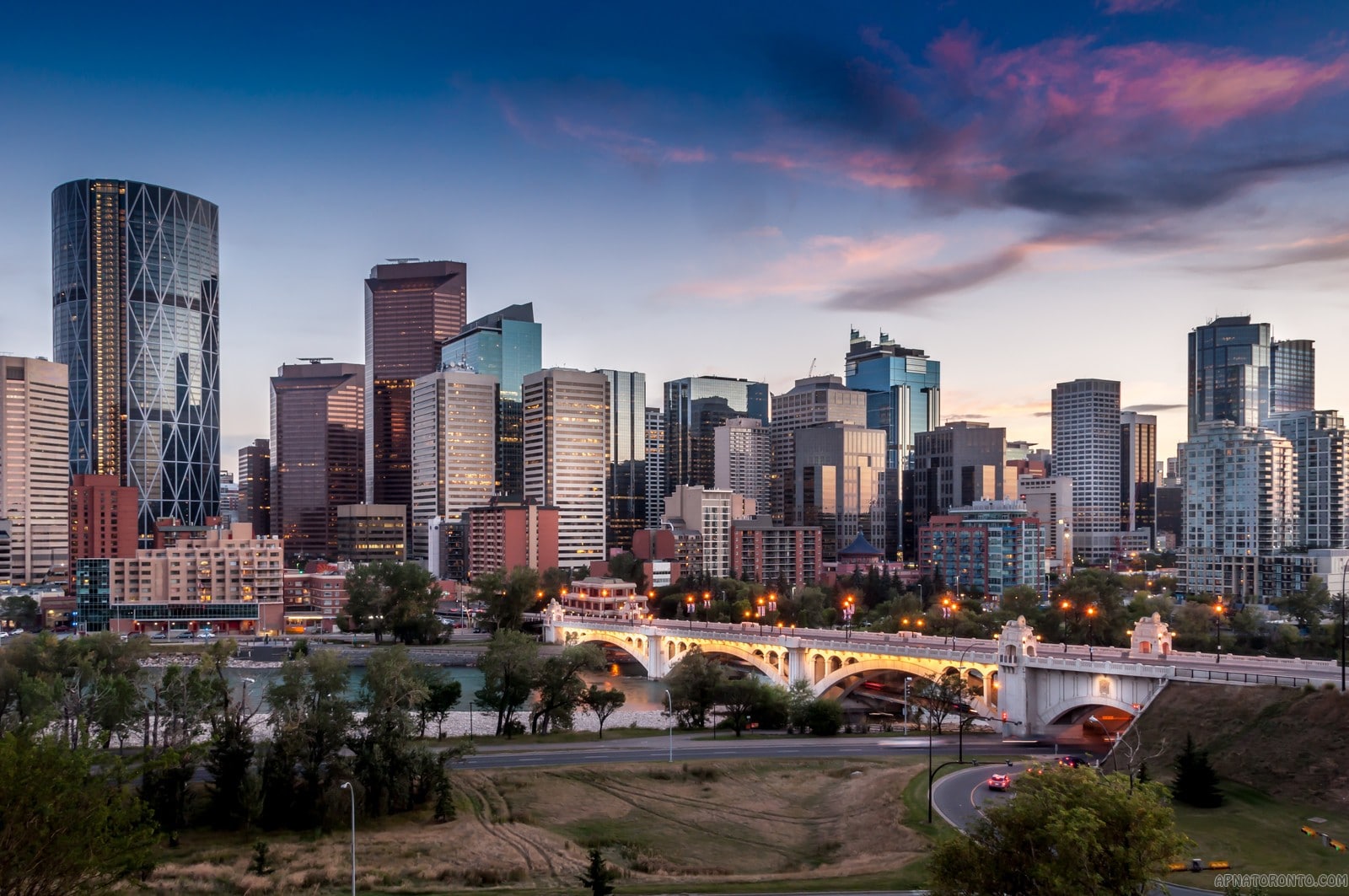 Essential requirements 
To qualify for the AINP in any of the categories below, you must:
Show that you intend to live and work permanently in Alberta
Be living in Alberta at the time you apply
Have a valid work permit covering the entire period of your application (applications cannot be used to extend work permits)
You are not eligible to apply if:
You are applying for refugee status or fighting removal from Canada. The AINP cannot intervene in these cases.
You are working as a live-in carer in Canada
You are living and working in any other province than Alberta
You are an international student undertaking a work placement or internship as part of your studies
Streams 
There are three different streams for applying through the AINP and each one has its own categories.  These are explained below.
1) Strategic Recruitment Stream
This stream allows individuals to apply for themselves (i.e. without employer assistance).  There are three categories for applicants via this stream:
A) Compulsory and Optional Trades
If you have permission to work temporarily in Alberta as a foreign worker you can apply under this category.  To do so you must have a certificate either awarded or recognized by Alberta Apprenticeship and Industry Training in a "compulsory or optional trade."  This means that you work in a trade where certification is either compulsory for workers or they have the option to take a certificate.  There are 49 trades which come into this category:  a full list can be found here:
http://tradesecrets.alberta.ca/SOURCES/PDFS/designated_trades_certification.pdf
B) Engineering Occupations
This category apples to temporary foreign workers working (or who have worked in the last two years) in Alberta in a valid engineering occupation.  Applicants in this category must provide evidence that they have either trained or have work experience in such an occupation.  The full list of eligible occupations can be seen here: http://www.albertacanada.com/files/albertacanada/SRS_Engineering_NOC_List_Managers_Added_Comms.pdf
C) Post-Graduate Workers
If you have graduated from a recognized higher education institution in Alberta (a list of these can be found here:
http://eae.alberta.ca/post-secondary/institutions/public.aspx
) and have a Post-Graduation Work Permit you may fall into this category.  To apply you must have studied in Alberta for at least a year (two semesters full time) and be working in an occupation which falls under National Occupational Classifications 0, A, B or C (you can see which occupations fall into these categories here:
http://noc.esdc.gc.ca/English/home.aspx
).  You may also have to provide proof that you meet certain minimum language standards.
2) Employer Driven Stream
This stream is for workers applying with/through their employer.  There are three different categories in this stream:
A) Skilled Workers
To apply as a Skilled Worker you must have a job offer for a full time permanent job which falls under National Occupational Classifications 0, A or B (the classifications can be seen here:
http://noc.esdc.gc.ca/English/home.aspx
).  The employer will have to show that the job being offered meets Alberta's standards for salaries and conditions.  If the employer is involved in a labour dispute or if the job offer does not fit in with any collective bargaining agreement already in place then the AINP will not consider the application.
B) International Graduates
Candidates applying in this category must have completed a minimum of a one year (two full time semesters) program in an approved Alberta higher education institution (full list here:
http://eae.alberta.ca/post-secondary/institutions/public.aspx
)  or a publically funded institution elsewhere in Canada.  You must be working full time in an occupation which falls under one of the National Occupational Classifications 0, A, B or C.  Proof of language proficiency will be asked for from candidates whose employment falls into classification C.
C) Semi-skilled Workers
This category is for temporary foreign workers who are working in or have been offered a full time job in a semi-skilled position.  The employer must show that they have a plan to ensure the applicant will have accommodation and settle into the community.  The applicant must have a minimum of a completed high school education and have passed minimum language qualifications.  Applicants in this category will only be considered if they work in one of the following industries and fulfill the industry criteria: food and beverage processing, hotels and lodging, manufacturing, long-haul trucking or food services.
3) Self-Employed Farmer Stream
Applicants planning to run their own farm in Alberta may be eligible under the AINP.  Applicants must prove that they have the experience and expertise to manage a farm, including any relevant qualifications.  They must have a business plan for their farm and proof that they can obtain finance for the farm through a Canadian bank or other institution.  The applicant must be able to make a minimum investment of $500,000 (Canadian) in their farm and have proof of a minimum net worth of $500,000 (Canadian).
If you feel you may be eligible to apply for residency through the AINP you can obtain the forms both you and your employer (if applicable) need to complete here: http://www.albertacanada.com/opportunity/programs-and-forms/ainp-application-forms.aspx