Back on July 1, 1867, Canada separated from Great Britain, starting both its own government and nation. This separation resulted in the four different provinces that can be found within the Canadian foundation: Quebec, New Brunswick, Ontario and Nova Scotia. Until 1982, the anniversary of the separation was known as Dominion Day; however, ever since that year, it has been coined Canada Day.
Many people must wonder how Canadians spend Canada Day. Is it like Thanksgiving in the United States? Most of the celebrations are focused around a patriotic theme. Canada's capital, Ottawa, is home to most of the festivities. You will often find that most of the ceremonies are rather extravagant.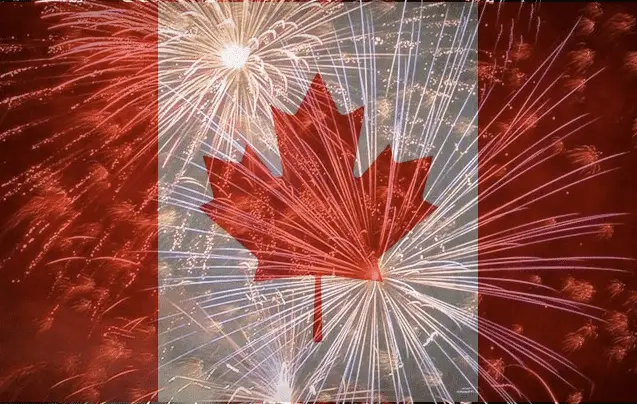 Numerous events take place in almost every city, with most of them being held outdoors. There are pancake breakfasts, carnivals, concerts, parades, fireworks and festivals, to name a few. In addition to these festivities, a ceremony is held in honor of all the new citizens of Canada. Canada's red and white flag will be on display around the area, and many party-goers paint their faces to match the flag's colors.
This day is widely known as Moving Day within the province of Quebec. Many people will spend their holiday moving from one home to another. Most homes in the province will begin their lease on July 1 and they typically remain in effect for one year.
If you're traveling to areas such as Labrador or Newfoundland, you'll discover that most people refer to "Canada Day" as Memorial Day. The term "Memorial Day" is used to commemorate the great many that lost their lives during the Battle of Somme, which took place during the 1st World War. The town is generally quiet during the morning hours. Flags are not flown at full-mast and there are memorial services to remember the fallen heroes. Come afternoon, these areas begin a celebration similar to that held in the other parts of the country.
If you are visiting Canada on Canadian day, there is always something to experience. So, it is up to you to decide what to make of the day. Regardless of where in the country you live, there is something for everyone to enjoy. It doesn't matter if you are watching the fireworks or enjoying a parade; you are sure to have a blast. Make sure to prepare for the time of your life if you are visiting Canada on Canada Day.