Questions from Discover Canada Chapter – Canada's Economy. Detailed chapter-by-chapter questions help students retain and review knowledge from each chapter.
This site features good resources that will help you perform better in the Citizenship Test Canada.
How does Canada rate in comparison to other world economies?
Canada entered into a free trade agreement with the United States in which year?
In 1994, which state entered into a free-trade agreement with Canada?
Is Canada part of the G8?
75% of Canadians now have jobs in which industry?
Who is Canada's biggest trading partner?
How much of Canadian exports go to the USA?
What are the three main types of industry in Canada?
Service, manufacturing, and natural resources
---
Natural resources, computer technology, and automotive
---
Service, communications, and hydroelectricity
---
Natural resources, service, and communications
---
Canada's economy is mainly driven by what?
Share the quiz to show your results !
Subscribe to see your results
Canada's Economy
I got %%score%% of %%total%% right
%%description%%
Get Ready With Canadian Citizenship Test Online Preparation Tool
So, you want to know more about the Canadian citizenship test online. You have already received the notice to write the online test. You are just a few steps away from your citizenship goal! You want to try your best and succeed. Before deciding the next step, check the notice once. It has all the required information. Check the date, time, and things you will have to carry along with you while appearing for the test. After checking the date, you might have realized that you have not much time left for the preparation. Let's start now!
What Will Come in Your Canadian Citizenship Online Test?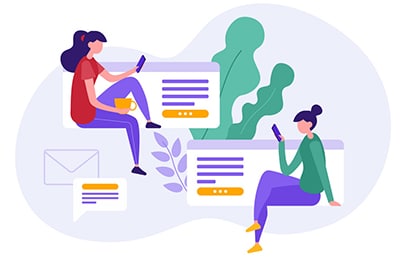 The test is all about evaluating your knowledge about Canada. As you want to get citizenship, you should know Canadian history, politics, and government. In addition to the above, you should be aware of your responsibilities, freedoms, and rights. Therefore, you will have to focus on a few things to perform well in the test.
Start your study with the history of Canada and then go through the politics, society, and culture. Also, you will have to cover symbols, political history, the form of government, and other things related to Canada.
The Canadian citizenship test online will have twenty questions. You will have only thirty minutes to write your test. You will have multiple-choice questions, and you can answer them fast with the right preparation. Also, you do not need to attempt all the questions. If you know all the correct answers, you can answer only fifteen questions. But make sure that all the answers are correct. In brief, we can say that you will have to give fifteen correct answers to pass the test.
Once you pass the online test, you will have to appear for an interview. It will be a short interview. The officer will verify certain documents that include your identity. Also, the officer will verify all the original documents that you provided while applying for citizenship. The officer will verify your French and English knowledge as well. If everything goes well, you will be landed on the last step. That is an oath-taking ceremony. They will send the invitation through the mail. It is worth mentioning that the oath-taking ceremony will not happen soon after the online test. It will take around four to six months.
What Will Happen If You Do Not Pass the Test?
You will not pass the test when the mark is lower than fifteen. In that condition, you will have to give the test again. They will reschedule the test within three to four weeks. Like the previous one, they will send you a notice to appear for the test. The notice will include the date, time, and other things related to the online test. However, if you did not score fifteen this time, you will have to give the interview directly. The interview will be a bit longer from sixty minutes to ninety minutes. The officer will ask about Canada and check your language proficiency.
How to Prepare for the Test
Start the preparation as early as possible. When you will have enough time, you can cover almost everything. Your objective is to know about Canada. You will have to discover Canada and your rights, responsibilities, and duties as a citizen. You can get a lot of information on Discover Canada.
In addition to this, you can search online. You can download any eBook or get a pdf copy. If required, you can get a printed copy. If you have enough time, you can also consider joining a class. It will help you to clarify all your doubts. It is worth mentioning that the Immigrant Centre provides free classes. You can join these classes. They will schedule the class for two hours once a week for six weeks.
You can also plan a step further and take online tests. These tests might not ask you official questions. However, they can help you to be familiar with similar questions. You can also contact those who have already cleared the test. It will make you more confident.
As stated earlier, these practice tests are free. Some even offer more help. They can support with coaching and review materials. You should not spend on practice tests and review materials.
Some Additional Tips
First, you will have to go through the instructions. Make sure that you have understood it thoroughly. Check the emailed invitation. It will guide you on what you will do before, during, and after the test. You can also go through the online citizenship test tutorial to clarify all your doubts.
Make sure that you have a valid identification card. The card should have either your signature or photo on it. You can use your driver's license, healthcare card, or PR card. Also, you will need your Application Number copy and UCI copy. You can check your email invitation to find these numbers.
For the test, you will need a laptop, computer, or smartphone. Make sure that your camera is on. You can use Safari or Chrome browser. Remember that you will not be able to use chrome on the iPad. Choose the right device and test it before your Canadian citizenship test online.
You should be on time for the test. It is better to be there twenty minutes before the test. You will not be allowed to enter the exam room after the given time. If you miss the date, you will have to wait for two to three weeks for the next online test. Once the test starts, check all the questions and try to answer them fast. You will have only one and a half minutes for each question. If you find any question difficult, you should not waste your time. You need fifteen correct answers to pass the test. After answering all the questions, go back and check the answers again. Good Luck!