Questions from Discover Canada Chapter – Canada's History. Detailed chapter-by-chapter questions help students retain and review knowledge from each chapter.
Practice your citizenship test with our 10 test sections. Most of the questions have four answer choices only one of which is correct. You may try these practice tests as many times as you like. At the end of the test, your results will be shown.
When European settlers first came to Canada, they caused large numbers of Aboriginal people to die due to…?
The first people to set foot in Canada apart from Aboriginal peoples are thought to have come from where?
In 1792, black immigrants to Nova Scotia established a colony for free slaves where?
The Québec Act allowed Catholics in Canada to do what they could not, at the time, do in Britain?
In 1608 Samuel de Champlain built a fortress in an area which is now…?
In what year did the Americans attempt to invade Québec?
Which of these First Nations tribes did not become allies of the original French settlers?
The first democratic representative assembly in Canada was elected where?
In which year did the French make peace with the Iroquois?
The Atlantic colonies and Upper and Lower Canada were collectively known as what?
Upper Canada became the first province of the British Empire to start to introduce the abolition of slavery in what year?
During the American Revolution, Joseph Brant led thousands of Native Americans into Canada who were loyal to the British. Which tribe did they represent?
France's empire in North America came to an end at the Battle of the Plains of Abraham in 1759 in which part of Canada?
The Québec Act was based on…?
British criminal law and French civil law
---
French criminal law and British civil law
---
French criminal law and French civil law
---
British criminal law and British civil law
---
Who was the first person to draw a map of the east coast of Canada?
Canada became an official title in what year?
Which of these Canadian tribes lived by farming and hunting?
Samuel de Champlain and Pierre de Monts established the first European settlement north of Florida in which year?
Who was the first European to explore the St Lawrence River?
In what year did King Charles II give the Hudson's Bay Company exclusive trading rights over the Hudson Bay area?
In what year did the British Parliament pass the Québec act?
The original French economy of Canada was driven by the trade in what?
Which Act of 1791 divided Québec into Upper Canada and Lower Canada?
Why did European explorers call the native people they found in Canada Indians?
They thought they were in the East Indies
---
They thought they looked like Indians
---
It was short for "Independents"
---
It was the native people's word for themselves
---
At the time of the American Revolution, how many Loyalists fled to Canada?
The name Canada derives from the Iroquois word kanata, which means what?
Around what time did the word Canada first begin appearing on maps?
The commander of the victorious British Army in the Battle of the Plains was…?
Which of these Canadian tribes was nomadic?
Having beaten the French, the British renamed the area of the Battle of the Plains what?
Share the quiz to show your results !
Subscribe to see your results
Canada's History 1
I got %%score%% of %%total%% right
%%description%%
Canadian Citizenship Study Guide - Facts You Need to Know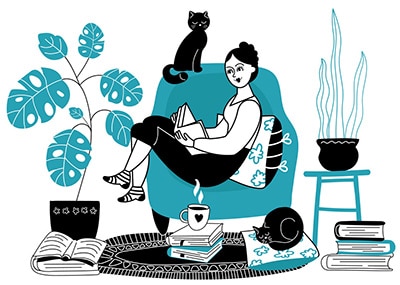 Are you applying for Canadian citizenship? Do you find the Canadian citizenship test a bit hard? Many feel a bit nervous when it comes to the test. You might be more curious since you are going to write about another country. You do not need to bother much. The test will have only multiple-choice questions. More importantly, you do not need to write all the correct answers. It will have twenty questions. You can pass the test if you write fifteen correct answers. Also, you will have thirty minutes to complete the test. Even if you do not pass the test on your first attempt, you will be eligible to write for the second time. You might be thinking that what will happen if you do not pass the second time. You will go to the interview straightaway. But yes, the interview will be a lengthy one compared to those who appear after passing the test.
Are you a bit scared? You should not. You can pass the test. You will have to prepare all the possible questions. In this article, we will help you in the preparation. We will discuss what to cover and which things you should consider to perform well in your test. The following Canadian citizenship study guide will answer your queries related Canadian citizenship test.
How to Prepare for the Test
First, you will have to know what you need to prepare for the test. The test will focus on a few subjects. You will have to know about the rights and duties of a Canadian citizen. Also, you will have to study the form of the Canadian government, politics, culture, history, geography, and society. In brief, you will have to cover all the possible aspects. Once you apply for citizenship, you will receive a notice for the test. The notice will include a lot of information about the test. After the test, you will have to appear for a short interview. Make sure that you have the original copies of all documents that you have submitted with the application form. In addition to those documents, you will be asked to bring your travel documents for the last five years.
Resources for the Study
You will have to start with Discover Canada. It has a lot of information about Canada. It is the only government guide that helps people to know more about Canada. The guide will enable you to know about the symbols, regions, history, and the government. The best thing about this guide is that you can read online, listen, or download it. You can order it as well. It is worth mentioning that Discover Canada is the primary source. If you avoid this one and use other sources to prepare for the test, you might not perform well. Yes, you can combine it with other resources to even perform better.
Does Discover Canada Cover Everything?
Even if the Canadian citizenship study guide is free, it has everything that you need to write the Canadian citizenship test. Here are a few things that Discover Canada will cover.
The regions and history of Canada
Various symbols of Canada
The Canadian government and how it works
The rights and responsibilities for citizenship
As mentioned earlier, it is available in audio, print, and electronic format. You might notice a difference in different formats. However, the difference is not going to affect your performance in the test.
In addition to this guide, you can consider some other resources to be more confident. You can take online practice tests. Many free options are available. You can enroll in some classes. If possible, you can talk to someone who has already received citizenship. They are not going to share the questions and sample papers. They are not allowed to share the questions since these are copyrighted. But yes, they can give you an overall idea instead of sharing the exact questions.
Additional Tips to Perform Well in Your Test
Join a Class
Once you are done with the preparation, you can take a review class. If you enroll in a class, you can talk to other people. You can share your doubts and get the required help from the instructor. A class will make you familiar with the process. As a result, you will not feel nervous on the test day. You can join free classes offered by the Immigration Centre. These free citizenship classes are for the language benchmark. They offer classes for six weeks. There will be one class every week for two hours.
Plan for Your Review Class
Yes, you can take your review class when you are applying for citizenship with your family. You can check the citizenship study material for your review class. Some materials follow the official requirements and easy to study as well. You can go through the guide questions to prepare well for your test.
Consider Free Online Practice Tests
Now you are all set for your test. You have covered almost everything. You know about the history, language, symbols, government, politics, citizenship responsibilities and duties, and cultural history. Next, you will have to take some practice tests. Most of these tests are free. Therefore, you must give them a try before your writing your test. If you are looking for the best ones, you can consider the following.
Canada Citizen Test 2018
Online Citizenship Quiz
Simulation of the Official Test
You can write as many as possible to be more confident. Some might offer you additional help like coaching and material.
Wrapping Up
Proper preparation is a must to pass the Canadian citizenship test. You will find many free materials online. But make sure that you are going through Discover Canada. You can give online tests to know how close you are to the goal. As you will get thirty minutes for twenty questions, you should not take more time for one question. Instead, do all the easy questions first, and then you can revisit to try other questions. The passing score is fifteen. If you write fifteen correct answers, the next step is a short interview. Finally, you will be in the worth taking ceremony!