Questions from Discover Canada Chapter – Canada's Regions. Detailed chapter-by-chapter questions help students retain and review knowledge from each chapter.
You are advised to do as many practice tests as you can.
Which provincial capital has Canada's largest naval base?
The largest port in Canada is in which province?
Newfoundland and Labrador
---
New Brunswick is situated in which mountain range?
What is the capital of British Columbia?
What is the capital of Saskatchewan?
What is the capital of Nova Scotia?
What is the capital of Québec?
Geographically, Canada is split into how many distinct regions?
What is the capital of Ontario?
After Paris, the 2nd largest mainly French-speaking city in the world is…?
Which Canadian province produces more oil and gas than any other in Canada?
What percentage of Canada's population lives around the Great Lakes and the Saint Lawrence River?
Mount Logan, the highest mountain in Canada, is in what province or territory?
What is the capital of the Northwest Territories?
What percentage of the population of Northwest Territories is Aboriginal?
Roughly how big is Canada?
Which of these provinces is/was the oldest colony of the British Empire?
Newfoundland and Labrador
---
What is the capital of New Brunswick?
Which province has the largest Aboriginal population in Canada?
In the summertime in the northern territories, how long can daylight last?
Name the capital of Newfoundland and Labrador.
Between them, Ontario and Québec produce what percentage of Canadian manufactured goods?
What is the capital of Manitoba?
Which of the five Great Lakes is the only one that isn't at least partly in Canada?
In terms of land mass, where does Canada rank amongst the countries of the world?
In what year was Nunavut established?
The population of Québec is nearly…?
What is the capital of Alberta?
The population of Nunavut is how much Inuit?
How many provinces does Canada have?
Ontario contains more than what proportion of Canadian citizens?
What is the capital of Yukon Territory?
What is the size of Canada's population?
What is the capital of Nunavut?
Which is the largest city in Canada?
Which province, with 40% of the arable land in Canada, was once known as "the breadbasket of the world"?
What is the capital of Prince Edward Island?
Prince Edward Island is most famous, in terms of its agriculture, for the production of what?
What proportion of the population of New Brunswick has French as their first language?
The highest tides in the world rise in which Canadian province?
Newfoundland and Labrador
---
Share the quiz to show your results !
Subscribe to see your results
Canada's Regions
I got %%score%% of %%total%% right
%%description%%
Ace Your Citizenship Exam With Our Free Canadian Citizenship Test Sample
While we often think of examinations as a way of testing learners' comprehension of material, they can serve more than one purpose. Understanding why you're being tested and what the examiner is looking for can make the experience of exams more useful.
At apnatoronto.com, we are dedicated professionals whose primary objective is to offer tips that'll gear you towards exactly what you should give a key focus when preparing for the Canadian citizenship test. Our practice tests are a replica of the official Canadian citizenship test, and this enables you to experience what the exam will be like well before the D-day.
Here's how our free Canadian citizenship test sample can help you ace the Canadian citizenship test with much ease:
Sample Testing Improves Retention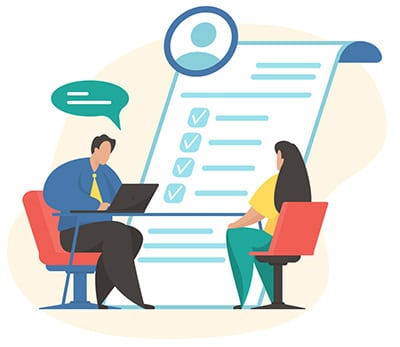 Practice tests help learners remember what they were taught, even when the material isn't covered in the official exam. In a study assessing best and worst studying techniques, it was found that the information learned by taking practice tests and reviewing the results stacked with learners in a special way.
It's from this understanding that we provide Canadian citizenship practice tests that are meant to make learning a little easier. Our tests make studying less tedious and enable your brain to store learned information in a way that's hard to forget.
Cement Your Knowledge
Exams are arguably the best form of learning activity. And that's why our professional examiners offer well-thought-out stimulation tests that enable you to view the learning material from a different perspective. Our practice tests also provide feedback that you can use to improve your understanding.
Typically, being uncertain or doubting your ability can lead to failure in a test. But with regular testing that provides real-time feedback, you're reassured that you indeed know the things you'll be tested on. That not only removes the uncertainty or self-doubt but also assists you in identifying the areas that you're not well conversant with, making it easier for you to focus your effort on doing better.
Get Exam Timing Right
When was the last time you sat for an exam? Probably, that's several years back when you were still in school. Well, you need to get used to the strict time limits of examinations all over again. Taking our Canadian citizenship practice test will enable you to time yourself as you work on the questions. The drill will enable you to get a clear idea of how much time you need to spend on each question. That way, you can adjust your timing and be better prepared for the official exam.
Complementary Strength
When you walk into a mall to get a new laptop, you end up buying some programs or software to go with it. You need an operating system, Microsoft Office, browsers, among other applications, because the laptop alone won't get the job done without these complementary software.
Similarly, we understand that there is no better way to nail your Canadian citizenship test than with the Canadian citizenship practice test. After reading through the Study Guide – Discover Canada – The Rights and Responsibilities of Citizenship a couple of times, you might want to take a test to see how much information you've grasped.
Taking our Canadian practice tests will help pinpoint the topics you've already mastered and encourage you to focus your future learning on your weak area- something you wouldn't able to do by studying the guide only.
Promote Fairness
It's crucial that exams feel free and fair. We ensure this is the case by providing Canadian citizenship practice tests, which help remove the mystique from the exam by allowing you to see the question style, how questions are framed, and practice time management. All this helps level the playing field and promote the concept of a fair examination that's open and equal for all.
We're Simply The Best!
Canadian citizenship practice tests are an integral part of test preparation. To this effect, our practice tests are made by the very best professional in the industry and in a way that ensures they save you time, increase confidence, improve retention, and, ultimately, result in higher scores. Indeed, students who see our practice tests as learning opportunities make the biggest scoring leaps come the examination day. This is evident by the excellent customer reviews we've garnered over the years.
To learn more about how our comprehensive and tailored approach to the Canadian citizenship practice test could help you, give us a call or visit our website now!