CANADIAN CITIZENSHIP TEST QUESTIONS 06
The ten parts of this practice citizenship test are presented over ten separate web pages. Make sure you move swiftly from one page to the next so that your practice is as realistic as possible. This test is designed to be self-administered. You should time yourself when you do this test. As a guide, you should not take longer than 15 minutes for each test
What are the three main types of industries in Canada?
Natural resources, manufacturing, and service industries
---
Natural resources, tourism, and information technologies (IT)
---
Tourism, service industries, and manufacturing
---
Natural resources, tourism, and service industries
---
In World War II, Canada contributed more to the air efforts of the Allied nations than any other Commonwealth country. What did they provide?
130 000 Allied aircrew, trained in Canada
---
Which province is Canada's largest producer of hydroelectricity?
What is the minimum age for voting in federal, provincial, territorial, and municipal elections?
Who has the right to run for a post in federal elections?
Any Canadian citizen who is at least 18 years old
---
Any man who is at least 18 years old
---
Any Canadian citizen 16 years of age or older
---
Which of the following is the industrial and manufacturing heartland in Canada?
For which of the following are municipal governments responsible?
Which province in Canada is the smallest by land size?
Who is the Queen's representative in Canadian provinces?
A member of the Legislative Assembly
---
Who was the first person to draw a map of Canada's eastern coast?
When did the British North America Act come into effect?
What is the last line of our National Anthem?

 
O Canada, we stand on guard for thee!
---
Canada! Our home and native land!
---
God keep our land glorious and free!
---
The true North strong and free!
---
What is "due process"?
It is the legal requirement that the government must respect all the legal rights that are owed to each person.
---
It is the impartial manner in which the laws are administered
---
It is the rule of law and freedom under the law
---
Who circled the globe in a wheelchair to raise funds for spinal cord research?
Where do the majority of Canadians live?
In the Northern Territories
---
Who recommended that Upper and Lower Canada be merged and given a sole responsible government?
Sir George-Étienne Cartier
---
Who appoints the judges of the Supreme Court of Canada?
Postwar Canada became a more flexible and open society. Which of the following was this based on?
Equality of men and women
---
Inequality of men and women
---
Why is there a border between Canada and the USA?
To indicate that Canada and the United States are two separate countries
---
To prevent war between the two countries
---
What do electors need to have with them at a polling station in order to vote in an election?
Proof of identity, and proof of address
---
What are the main functions of the Cabinet?
To prepare the budget and propose new laws to be implemented
---
When did Canada's economy and industry experience a boom?
In the 1890s and early 1900s
---
What is a name by which the highest trial court of a province can be called?
The Court of Queen's Bench
---
Who built the French Empire in North America?
Jean Talon, Bishop Laval, and Count Frontenac
---
Pierre Le Moyne and Sieur Iberville
---
Who was the first Prime Minister of the Dominion of Canada?
Sir John Alexander Macdonald
---
Sir George-Étienne Cartier
---
Sir Louis-Hippolyte La Fontaine
---
Share the quiz to show your results !
Subscribe to see your results
Citizen Quiz 6
I got %%score%% of %%total%% right
%%description%%
A Precise Guide to Take Canadian Citizenship Test Questions
Have you applied for Canadian citizenship and now getting worried about the test? If so, then here you can sigh in relief as we are going to cover all relatable Canadian citizenship test questions.
It is understandable that as a newbie or rookie you will find the process a little tricky but on the bright side, it is a door for your citizenship. The most common misconception among people is that the questions asked in the examinations are tough and they can't be cleared in the first attempt. However, that's not entirely true, you have to prepare for the exams and without learning about the country's culture, history and all, you can't clear it all. But about the part that the questions are tricky and tough. All the questions asked in the examination are based on the syllabus.
Here we will be going to brief you on the same. But before that, you need to know the requirements of getting Canadian citizenship.
What Are the Requirements for Becoming a Canadian Citizen?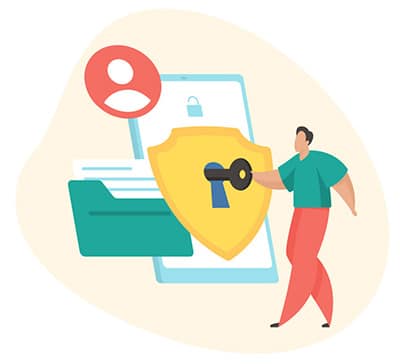 There are certain things you need to follow or have for getting Canadian citizenship. You need to be a permanent resident of Canada. Further, you must have lived 3 years in Canada out of 5 years. You must have filed the tax if required. You need to pass the test to become a Canadian citizen. Plus, you need to have a good command of the French or English language.
These are some basic things you need to have for becoming a citizen of Canada. In some exceptional cases, you need to ask for something else.
Common Canadian Citizenship Test Questions
To become a resident of Canada, applicants must pass a citizenship test that includes questions about the nation, its past, and its culture. Knowing how to answer some of the more popular citizenship test questions might help you pass. It is important to learn about everything in advance. There are various materials available from where you get an idea about the country. But below we are going to discuss some of the things you need to cover before appearing for the examinations.
Questions About Geography – To know about a country's geography is very important. You can gain knowledge on the same by reading books, exploring amps or visiting places. But you need to know all about the popular places and where it is located. Some of the basic questions about Canada's geography were, which city is located in the south of Canada, how many provinces does Canada has, etc. These are not typical questions but you need to be well prepared before answering them correctly.
Questions About the Canadian Government – To partake in the electoral process, Canadians must consider how their democracy functions. To ensure that people recognize this, the exam includes questions like who is the Prime Minister of Canada or about a type of government system in Canada, and much more. You can answer them correctly if you love to read about Canadian newspapers and take interest in politics.
Questions About History and Culture – History and culture are the foundation basis of any country. This part can be a little tricky because we have to learn all about it via books. Canadians have a rich history of communicating with people from various cultures. People arriving from other countries can struggle to comprehend the quirks of cultural differences. By asking specific questions will ensure that you are aware of the basic information about Canada and its inhabitants. Some history questions asked are What is Canada's most popular sport, about languages and all.
Questions About Aboriginal Peoples –Before Europeans colonized Canada, Aboriginal people existed there and thrived. Several questions regarding these individuals could be asked on the Canadian citizenship questionnaire. Knowing the responses demonstrates an understanding of Canada's history and the inhabitants who stuck around long before Europeans arrived. These questions might be about the name of the largest aboriginal group in Canada, their past, and all.
These are some sections you need to cover, other than that you need to know all about the citizenships right, symbols and all. Also, you need to be aware of the current events of the country while appearing for the examination. However, once you apply for citizenship, the authorities will send you the booklet name Discover Canada. You can also find it online by visiting the official website. The book is enough to know all about Canada and it is the best study material to ace the examination. However, it is important to take the Canadian citizenship practice test before appearing for the actual examinations.
Is it Necessary to Clear Language and Knowledge Requirements?
Most of us want to know the clear-cut answer to this. So basically, yes if you are between 18 and 54 years old, you need to meet the language requirement and also have to pass a knowledge test. But there are some exceptions for people who are elderly (above 54 years), they don't need to pass the written test but have to appear for the interview. If you are a minor (below 18 years) then you don't need to take a language or knowledge test but in some exceptional cases, the authorities may ask you to appear for the interview process.
Tips for Passing the Test
Below we are suggesting some tips which can be helpful.
There are 20 multiple choice questions asked in the examination, you have to make 15 answers correct to clear the examination. The first and foremost tip is don't leave the question unanswered, even if you didn't know the answer.
Don't rush things, take your time to understand the question and then answer them. Sometimes we mark wrong answers in a hurry so avoid doing that.
Don't arrive late. Our advice is to reach the destination 15- 20 minutes early and in that time try to relax.
Most people avoid sleeping the night before the exams, don't do that. Trust us, it won't do any good to you. Take proper sleep. Remember that a rested mind works well.
The Bottom Line
That's all! Here we covered all the necessary information about the Canadian citizenship test questions. We know the preparation part is not easy for some of us. That's why prepare for it smartly by covering the syllabus section by section. Also, it is advised to take a practice test, it will give you an idea about questions asked in the examinations.
This is all we have for now. If you have any queries regarding the same, let us know.