Questions from Discover Canada Chapter – Canadian Symbols. Detailed chapter-by-chapter questions help students retain and review knowledge from each chapter.
With our Canadian Citizenship Test Practice, you will acquire knowledge that will not only help you to pass the test but also enable you to understand much about Canada.
The highest award for bravery available to Canadian service people is…?
Curling was introduced into Canada by immigrants from what country?
The highest prize in women's hockey in Canada is what?
In 1967 Canada began its own honours system with what?
How long has the crown been a symbol of state in Canada?
What is the most popular spectator sport in Canada?
The Canadian coat of arms does not contain a symbol from which country?
The Maple Leaf has appeared on Canadian military uniforms since when?
The Canadian national motto, A mari usque ad mare, means what?
Which Canadian symbol can be found on the five cent coin?
The Books of Remembrance in the Peace Tower hold the names of…?
All soldiers who have died on service
---
All sailors who have died on service
---
All airmen who have died on service
---
Canadian Labour Day is on the first Monday of which month?
The National Hockey League championship is played for what?
Canada has been a constitutional monarchy in its own right since when?
Which of these French symbols was adopted into Québec's own flag in 1940?
Canadian Thanksgiving Day is on the second Monday of which month?
The beaver was first used as a symbol in Canada by…?
The St.Jean Baptiste Society
---
The province of Saskatchewan
---
What is the official summer sport of Canada?
The current Canadian flag has been in use since when?
The Peace Tower in the Parliament Buildings was built to commemorate…?
Who was the first constitutional monarch of Canada?
Which sport has more registered players in Canada than any other?
The red-white-red pattern of the Canadian flag comes from the flag of where?
The Royal Military College, Kingston
---
The Royal Canadian Mounted Police
---
What's Canada's second most popular sport?
Red and white have been the national colours of Canada since…?
In what century did French Canadians adapt maple leaves as their symbol?
The Canadian national anthem is called what?
The last Canadian, up to the present day, to the awarded the Victoria Cross was in which year?
Before the current Canadian flag, what was used for around a century before?
A modified Stars & Stripes
---
On what day of the year do Canadians celebrate Sir John A. McDonald Day?
Share the quiz to show your results !
Subscribe to see your results
Canadian Symbols
I got %%score%% of %%total%% right
%%description%%
Let Us Help You Get Canadian Citizenship with Practice Test for Canadian Citizenship
Canada is one of the most sought-after destinations in the world. It's known for its quality of living, receptive population, and great career opportunities. Even so, for most people, the most intimidating aspect of acquiring nationality is taking and passing the Canadian citizenship test. The test gauges your knowledge of the country's history, cultural, political, and legal systems.
Therefore, it would be best if you start preparing for the Canadian citizenship test early enough to increases your chances of qualifying to become a Canadian citizen. The best way is to read the IRCC study guide and use our free Online Practice Test quizzes to gauge your performance.
What Do I Need To Know About The Canadian Citizenship Test?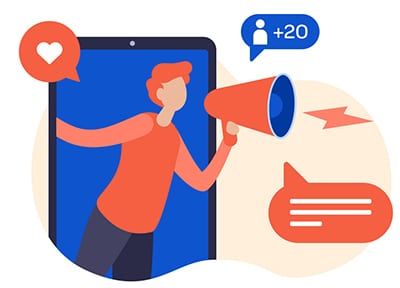 In the test, you might be asked questions that determine your proficiency level in English or French. The test has 20 questions that cover a broad range of topics, including:
Canadian geography: This entails the country's borders, provinces, cities, and oceans.
Canadian government: You're required to know the structure of the Canadian government and how it works. You can expect questions about governmental systems, branches of government, national elections, the monarchy, and the duties, rights, and freedoms of Canadian citizens.
Canadian culture and history: Canada has a long cultural and social history. The test will ask the most fundamental facts about the Canadian language, national anthem, symbols, and ways you can take part in Canadian society activities.
The Benefits of Using Our Canadian Citizenship Practice Test
To pass the Canadian citizenship test requires you to have profound knowledge about Canada. Fortunately, preparing for this exam using our online practice questions has never been easier. Here are the benefits of incorporating our Canadian citizenship practice test into your preparation process:
Understand the test format
Practice tests help you understand the type of questions you should expect in the official Canadian citizenship test. The practice test has the same number of questions and passing rate as the official exam. They'll also let you see how questions are framed and answered accordingly.
Track your progress
When you are unsure about your knowledge in answering certain questions, you can focus your energy on learning those topics. With the practice test, you can quickly identify the topics you have learned and those you need to focus on more. Besides, the practice test enables you to evaluate useful strategies in studying and those that are not by tracking your progress.
Customized learning environment
Practice tests offer a personalized learning environment in which you can be more focused as well as study at your pace. Besides, the test helps you time yourself and to perfect your answering skills. That way, you'll not run out of time during the actual exam.
Immediate feedback
Similar to the actual exam, our practice test questions come with a set of four possible answers. The test offers instant feedback by providing the correct answer if you make a mistake. That way, you never have to wait until the end of the test to know the answers. These explanations and feedbacks are essential in ensuring you study and practice efficiently.
Ease anxiety
Anxiety has been known to cause people to flunk a test. Practice test exposes you to what might appear on the exam and how you should answer them. So, when you take the practice questions severally, you'll get used to them, and therefore you'll feel better when approaching the exam.
No retake limits
The number of times you can retake our tests is not limited. That enables you to study at your own pace since it will help you identify your weak areas so that you can focus more on them.
Let Us Help You Pass the Canadian Citizenship Test!
Applying for Canadian citizenship is a big and exciting decision. But for you to qualify to be a permanent resident of Canada, you're required to take the Canadian citizenship test and pass. Our company is committed to offering extensive and valuable resources to assist you quickly and efficiently prepare for the Canadian Citizenship Test. Our Practice questions are carefully thought out so that they can provide you with the most accurate practice experience possible. Besides, the questions are easy to understand and are specially derived from the Discover Canada Guidebook, just like the official test.
Get ready to become a Canadian Citizen with our fast and efficient online practice test. Give us a call today!