Questions from Discover Canada Chapter – Who We Are. Detailed chapter-by-chapter questions help students retain and review knowledge from each chapter.
These practice test questions allow you to put your knowledge to a real test, before you take the actual exam.
In what year was it recognized by the House of Commons that Québecois are a distinct nation within United Canada?
In Vancouver and Toronto, which of these languages is the second most commonly spoken at home, after English?
First Nations make up what percentage of Canada's Aboriginal peoples?
Which of these is not one of the founding peoples of Canada?
What percentage of Aboriginal peoples in Canada are Metis?
Roughly how many First Nations communities are there in Canada?
Anglophones are usually referred to as…?
Roughly what proportion of First Nations people live on reserve land?
The Canadian government stopped trying to force Aboriginal children to integrate into mainstream Canadian culture in what decade?
The descendants of the original French settlers are known as what?
Among Canadian Christians, what is the most common affiliation?
Canada is known across the world for being…?
Since the 1970s, the majority of immigrants to Canada have come from where?
Which of these does not border onto Canada?
It is believed that the ancestors of Canada's Aboriginal peoples came from where?
Which of these is not one of the 12 largest ethnic groups in Canada?
Between 1755 and 1763, more than two thirds of French settlers were deported due to a war between the French and…?
Canada is often called what by poets and songwriters?
The majority of French-speaking Canadians live in which province?
Which of these is the Canadian system of government?
Rights for Aboriginal people are…?
Guaranteed in the constitution
---
A matter for individual provinces
---
What proportion of aboriginal people are Inuit?
Modern Canadian society is largely derived from which civilisations?
Metis are a people with a combined heritage of Aboriginal people and…?
How many Anglo-Quebecers have a heritage going back 250 years or more?
How many groups make up the Aboriginal people of Canada?
In which year did French colonists begin to settle in the Maritime provinces?
Which of these is Canada's only officially bilingual province?
The majority of Canadians identify themselves as…?
The phrase that rules Canadian institutions, "Peace, Order and Good Government" comes from where?
The British North America Act
---
In their own language, what does "Inuit" mean?
The first constitutional document for Canada became law when?
Those who immigrate to Canada are expected to…?
Embrace democratic principles
---
Ignore Canada's principles
---
Retain the principles of their original country
---
When were territorial rights for Canada's Aboriginal people first established?
What Act formed the Confederation of Canada?
The British North America Act of 1867
---
The British North America Act of 1887
---
All Aboriginal people who are neither Inuit nor Metis are known as what?
Gay and lesbian Canadians have equal rights to…?
Protection from discrimination
---
How many people in Canada have French as their first language?
How many people in Canada have English as their first language?
Share the quiz to show your results !
Subscribe to see your results
Who We Are
I got %%score%% of %%total%% right
%%description%%
Ultimate Guide To Prepare With Free Canadian Citizenship Test Sample Questions
To become a permanent citizen in Canada, you must pass the Canadian citizenship test. This test is administered by the IRCC (Immigration, Refugees, and Citizenship Canada). As you may already know, it is a multiple-choice format test where you've to answer a few questions about Canada. The questions are mainly asked from the political system, history, geography, national symbols, values, identities, rights, and responsibilities of Canada. In this guide, we'll discuss each and everything you need to know when preparing for the Canadian Citizenship test. We'll also share tips that will help you pass the test in one go. Let's begin!
What Is The Free Canadian Citizenship Test and Interview?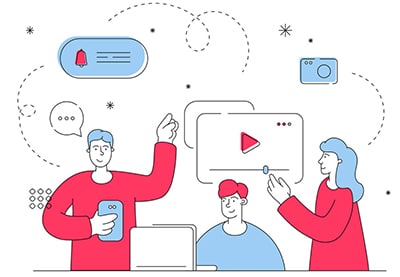 The Canadian citizenship interview test can be either a verbal interview or a written test. In most cases, it is offered as a written test which is 30 minutes long and comes in an MCQ format. However, if you are unable to read or write in English or have any other situations restricting you from giving the written test, you can give a 30 to 90 minutes oral interview in which you'll be asked similar questions that are there in the written test. Although these interviews are taken face to face, they can also take place via video or teleconference.
How To Prepare For The Canadian Citizenship Test?
The citizenship test in Canada takes place after you've successfully applied for citizenship through any online or offline procedure after meeting the required eligibility criteria. If you're between 18 to 54 years of age, it is necessary for you to take the test. But you can pass the test with ease if you prepare the right way.
Things To Know For Appearing In The Canadian Citizenship Test
During the Canadian citizenship test or interview, you'll be asked questions to check your proficiency level in English and French and to also evaluate your knowledge regarding the history, geography, culture, Government, political rights and responsibilities, etc. about the country.
The most common subjects that are included in the syllabus are as follows :
Canadian History
Canadian Culture
Canadian Geography
Democracy
Canadian Symbols
Canadian Government
Canadian Society
The Rights & Responsibilities of A Canadian
Tips To Pass The Canadian Citizenship Test In The First Attempt
Below are some tips that will help you crack the Canadian Citizenship Test in the first attempt :
1.Understand Venue, Time, and Date of Your Written Test or Interview
Mark the date on your calendar and plan your study schedule accordingly. Set up your reminders and prepare all your documents in advance so that you don't end up missing on any important paper on the test day. Make sure to reach your test location before time because in case you miss the test, the entire process will be delayed. As a part of the procedure, you'll need to submit all the original documents you have attached with your application plus the travel documents as well.
Thoroughly Read Discover Canada
Discover Canada is an in-depth guide created by the government of Canada especially for helping individuals to pass the citizenship test. This guide covers most of the syllabus, so it's sufficient study material. This book is available in all three versions namely online, hardcover, and audio format. A good idea is to study the book in its audio format and read it whenever you can. Also, make short notes to remember and revise things in a convenient way.
Be Curious
This tip is especially for those applicants that still have some time away from the final date of the test. Instead of studying the night before the test, start your preparation ahead of time to avoid last-minute stress. When it comes to the syllabus of the Canadian citizenship test, the best practice is to take help from your Canadian friends or colleagues. Don't shy away from asking questions about the country, the government, and the political system. It is much more effective than studying from books and other sources. Moreover, if you decide to read from internet sources, make sure that they are trusted and legitimate.
Take A Citizenship Class
Another effective way to prepare for your citizenship test is to take a citizenship class. There are plenty of citizenship classes available out there. You can easily enroll in the one that suits you the best. The classroom environment is proven to be more effective as it helps you focus on things better. Further, you can clear all your doubts and curiosity.
Take As Many Practice Tests As You Can
There are plenty of citizenship tests available online. The best part is, you can easily grab free citizenship tests from various trusted sources. Instead of using them as a shortcut method to study, use them to check your preparation. Start taking practice tests daily once you're confident about your preparation.
Prepare With A Companion
Studying with a companion is a great way to prepare for any exam. If you have your friends or family alongside, prepare with them. Help each other, conduct quizzes for one another, and clear your doubts together. It's like a free class.
What If You Don't Pass the Citizenship Test?
Although the Canadian citizenship test is not very difficult, if you don't prepare well, you can not pass it easily. So, by any chance, if you fail the citizenship test, you'll be informed through your registered email. Also, if you pass, you'll receive an invitation for your citizenship ceremony along with the venue, time and date. If you don't pass the test on the first attempt but meet the eligibility criteria, you can apply for a second attempt. And if you fail the second attempt as well, you will have to apply for a citizenship interview.
That's all about it!
These are all the tips and guidelines that will help you to pass the citizenship ship with ease and become a permanent citizen in Canada. We hope this guide proves to be helpful.