Canada has long been one of the most popular places to live in the world. With a booming economy, great healthcare system, and friendly population, who wouldn't want to move there? In light of the recent presidential election, it's thought many Americans will be trying to move across the border. But, immigrating to Canada is something people all over the world want to do on a daily basis. So, if you're thinking of moving to this wonderful country, then this is the article for you. Here, you'll learn all about immigrating to Canada. There are multiple immigration programs available, and I will walk you through all of these options: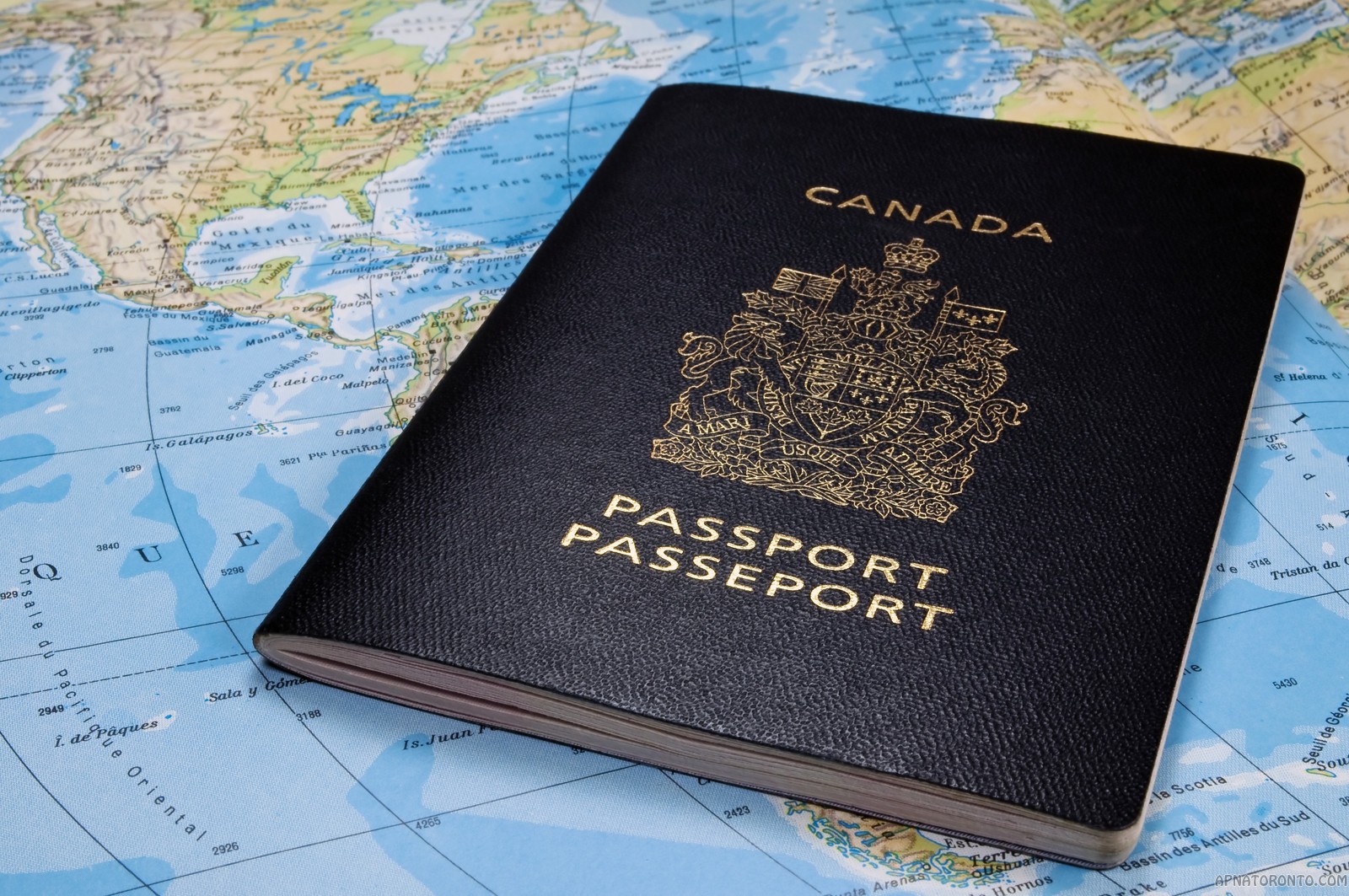 Skilled Worker
Canadian immigration authorities are highly keen to accept new skilled workers into the country. This is one of the many reasons the country has a better economy than lots of other well-developed nations. Foreign skilled workers are welcomed with open arms as Canada looks to add more professional experience to its workforce. The country is particularly keen for skilled workers that are looking to live in Canada permanently. They're seen as incredibly valuable, and will often get allowed into the country. Applying through this program will enable you to receive a permanent resident Visa. This then lets you immigrate to the country along with your family. There are a few avenues you can go down when applying for immigration as a skilled worker. I've listed the different options for you here:
Federal Skilled Worker
This is a general program for people with skilled work experience. It's for any skilled workers looking to immigrate anywhere in Canada outside of Quebec.
Quebec Skilled Worker
If you wish to immigrate to Quebec, then this is the program you should apply through. It's similar to the first one, but, only Quebec immigrants can use it.
Provincial Nominee Programs
If you know where you want to live, then a PNP may be the best option for you. Provinces in Canada have their own programs aimed at skilled worker immigrants. Find the province you intend on moving to, and apply via one of these fast-track programs. There is an abundance of Canadian employers looking for skilled workers from foreign countries. Another option is to find work before you immigrate. If you get a job from a Canadian employer, then you could immigrate quicker. You may be able to gain access via a fast-track Canadian immigration program.
Family Class Sponsorship
If you have family living in Canada, then you may decide you want to join them. This is a very common occurrence, and the government does its best to ensure this is possible. It all happens via the Family Class Sponsorship program. This program is in place to ensure families can be reunited and stay together in the same country. You will find many different Family Class Sponsorship programs available for you. It all depends on your relationship with the relative(s) living in Canada. Check them out, and decide which one is right for you:
Spousal And Common-Law Partner Sponsorship
This program allows a Canadian resident to sponsor their spouse or common-law partner. Both parties must be approved by certain organizations before anything gets passed. This includes approval from Immigration, Refugees and Citizenship Canada. To gain a Visa, both people have to prove their relationship. They must prove that they're spouses, common-law partners, or conjugal partners. It's important to note that Canada accepts same-sex marriages. Same-sex couples can apply for sponsorship via this program. People can either get an Outland or Inbound sponsorship. Outland is for when the person that wants to immigrate is living outside of Canada on a permanent basis. Inland sponsorships are for when the person is temporarily living in Canada. This could be for work, education; you name it. When sponsorship is approved, there are terms you must abide by. The sponsor must be financially responsible for their partner following their approved residency. This responsibility must last three years. The sponsored partner can't sponsor another spouse for five years. Finally, both partners must live together in a legitimate relationship for two years after sponsorship.
Parent/Grandparent Sponsorship
Many Canadians have parents/grandparents that they wish to bring to the country. If successful, applicants will be granted permanent residence in Canada. There are a few requirements to be eligible for this sponsorship. The sponsor has to be a permanent resident in Canada who is over 18. They also must earn more than the minimum necessary income level for this program. Sponsors must prove this by submitting evidence with the application. There is also a Super Visa Program for parents and grandparents. This grants them visitor visas that can last as long as ten years. These need to be renewed every two years to stay valid. The parents/grandparents have to meet the standard visitor visa requirements for Canada. Plus, they need to show that their child/grandchild is providing financial support in Canada. As well as proving their child/grandchild meets the minimum income. Finally, they have to show they've purchased Canadian health insurance and had a medical exam.
Dependent Child Sponsorship
Canada allows dependent children to be sponsored and live with their parents in the country. For this to happen both the child and sponsor (parent living in Canada) must be approved by the IRCC. For the child to gain a visa, their relationship with the sponsor must be proved. Any children that gain sponsorship via this program will become permanent residents. This means they can go on to work/study in the country.
PNP Family Class
There are some Provincial Nominee Programs for families in Canada. Sponsors should look at their province to find out if one of these programs is available. Often, the applications are quicker and have fewer requirements.
Canada Business Immigration
There are many Business Class immigration programs set up by the Canadian government. They're designed to attract wealthy immigrants to the country. The aim is that they help contribute to the nation's booming economy. Here are the five different programs within this category:
Business Investor Programs
Investing in Canada could be a great way to gain permanent residence in the country. People who want to invest in the economy or government have different options available to them. Firstly, there's the Immigrant Investor Venture Capital Pilot Program. This is for international investors who have proven wealth and skill to make a difference to the economy. You must have a net worth of $10 million and invest $2 million over 15 years. This investment should be in Canadian start-ups with great potential. The Quebec Investor program is purely for people moving to Quebec. Investors can gain a permanent Visa if they invest through an approved financial intermediary. It's important to note any investors looking to immigrate to Quebec can only do so via this program. Finally, you have the Manitoba Business Investor Stream. This allows Manitoba to hire business people who wish to reside in this province. The only requirement is that they must be willing to make a big investment in a local business.
Canada Entrepreneur Immigration
There are also lots of options for entrepreneurs looking to immigrate to Canada. The first option is called the Start-up Visa Program. It's in place to help foreign entrepreneurs expand their business in Canada. The aim is to help bring new business to the country and encourage job growth and innovation. Successful applicants will get permanent Visas and funding from private sectors. Then, you have the Quebec Entrepreneur Program. This is for any entrepreneurs that want to reside in Quebec. You must create jobs or acquire a business in the province to qualify. The last option is called the BC PNP Entrepreneur Program. It's similar to the other program, but for people looking to reside in British Columbia.
Canada Self-Employed Immigration
Self-employed people can gain permanent Visas by applying through either one of two programs. For all provinces outside of Quebec, there's the Federal Self-Employed Persons Program. To be successful with your application, you must prove you have the skills necessary to become self-employed in Canada. For people looking to immigrate to Quebec, they must do so via the Quebec Self-Employed Category. Successful applicants must prove they'll be an established self-employed business person within the province.
The Entrepreneur Start-Up Visa Program
This program is for entrepreneurs looking to start a business in Canada. Successful applicants must commit to making a minimum investment in their startup. Applicants can gain support from different organizations within Canada for their startup. The program is designed to encourage business growth within the country. It helps create new companies and lead to more job growth. For business immigrants looking to start a new company, this is the option for you.
Provincial Nominee Program
There are many provinces in Canada that can nominate immigrants for permanent residence. This is done via their own business immigration programs. Making a business investment in your desired province can help you improve your chances of acceptance.
Canada Experience Class
People can immigrate to Canada via something called the Canadian Experience Class. This is for people who have experience of studying/working in Canada. There are multiple steps that can help you achieve this. Firstly, one must create an Express Entry profile showing your desire to move to Canada. This is where you will list all of your relative skills and experience. Once this is done, you'll be ranked with the rest of the other candidates. After this is done, you can improve your ranking under the Comprehensive Ranking System. Improve your ranking, and you will get an invitation to apply for permanent residence in Canada. You have 60 days to complete your application and provide relevant documents. Once this is completed, you have to complete relevant medical and security checks.Then, you can send off your application. It will be reviewed by a Canadian Immigration Visa Officer to see if everything stacks up. If successful, you will then be asked to provide your passport and pay the Right of Permanent Resident Fee. Finally, you will be given your Visa and can now live in Canada.
Quebec Experience Class
Immigrants with experience of working/studying in Quebec can apply via a different program. This is called the Quebec Experience Class Program. There are a couple of steps you must take to get accepted into the country this way. The first step is getting a Quebec Selection Certificate (CSQ – Certificat de selection du Quebec). Then, you must apply via one of the two programs.
Foreign Students
If you've previously studied in Quebec, you may be eligible for this program. One must have obtained a degree with any institute recognized by the Quebec Ministry of Education in the last 3 years. You must have studied in the province for at least two years and have the ability to speak French to an advanced level.
Temporary Foreign Workers
If you've been working in Quebec, but aren't a permanent resident, you can apply via this program. You must have 12 months of work experience in a professional occupation in the province. And, this experience must have been within the last 2 years. You must be employed in Quebec while you apply. Finally, you must be able to speak French to an advanced level.
Provincial Nominee Program (PNP)
PNPs are set up to let Canadian provinces nominate individuals that want to immigrate to Canada. This is for people that have their hearts set on living in a certain province. Some immigrants don't have a preference, whereas some do. All provinces have unique PNPs for immigrants to apply through. Apart from Quebec, which has a different selection system to everywhere else. Agreements are forged between provinces and Citizenship and Immigration Canada. This gives them the ability to pick immigrants that meet their own specific requirements. Every PNP is designed for the specific regions needs and desires. They're looking for people that can contribute to the province and improve the community. These are all of the different options for immigrants wishing to live in Canada. Take a look at each program and decide which one fits you the best.