Questions from Discover Canada Chapter – Modern Canada. Detailed chapter-by-chapter questions help students retain and review knowledge from each chapter.
You may enroll in free Canadian citizenship online course. Some institutions offer lessons free of charge; others will require that you pay some money. Lessons feature topics such as Canadian Economics, Canadian Government, Rights and Responsibilities of Citizens, Voting in Canada, and much more.
How many times have referendums produced a negative result for Québec sovereignty?
Canadians Sir Frederick Banting and Charles Best discovered which revolutionary drug?
Canadian James Naismith invented which sport in 1891?
Canadian football teams compete in the Canadian Football League for which trophy?
When was La Francophonie founded?
The period of rapid change in Québec in the 1960s was called what?
Canada's modern energy industry began with the discovery of oil in 1947 in which province?
In which year did Canada pass the threshold that more than 50% of its population had adequate food, shelter, and clothing?
What organizations has Canada joined?
What is Canada's official summer sport?
Terry Fox, a British Columbian, tried to run across Canada in the "Marathon of Hope" to raise money for what?
Multiple Sclerosis research
---
Parkinson's disease research
---
Which of these was not invented by a Canadian inventor?
Which war did Canadian troops fight in as part of a United Nations force between 1950 and 1953?
In 1975, Canada welcomed over 50,000 refugees from which country?
In what year was an Act passed which guarantees equal access to French and English federal government services?
Widely regarded as the greatest hockey player of all time, which Canadian team did Wayne Gretzky play for between 1979 and 1988?
What have Canadians Sidney Altman, Richard Lee Taylor, Michael Smith, Bertram Brockhouse, Gerhardt Hertzberg, and John Polanyi all got in common?
They've all won Nobel prizes
---
They've all won Pulitzer prizes
---
Canadian company Research in Motion is best known for its invention which communications device?
In which year did Donovan Bailey of Canada break the 100m world record and become a double Olympic gold medallist?
Perhaps Canada's best-known contribution to the visual arts is…?
When was the Canadian Pension Plan introduced?
Federal government (un)employment insurance was introduced in Canada in which year?
Who were the last group of Canadians, in 1960, to get the vote?
Who developed the Standard Time Zone system?
Which of these is currently Canada's largest trade partner?
Share the quiz to show your results !
Subscribe to see your results
Modern Canada
I got %%score%% of %%total%% right
%%description%%
Canadian Citizenship Test Sample: What Is The Canadian Citizenship Exam Like?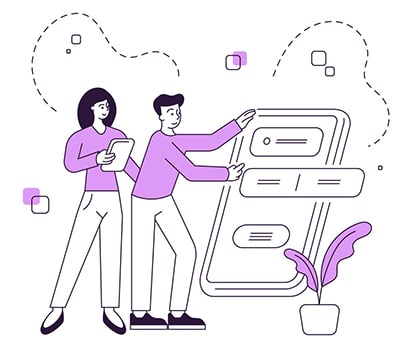 You're probably preparing for the Canadian citizenship test because you want to become a Canadian citizen officially! That allows you to enjoy all the privileges that come with Canadian citizenship and heed to the obligations of permanent residency. You can apply for jobs that require a high-level security clearance, vote during elections, get a Canadian passport, and pay taxes at provincial, municipal and federal levels in accordance with the law of the land.
However, you need to pass the citizenship exam first to become a Canadian citizen. This article offers essential tips on what to expect on your Canadian citizenship test. We'll explain what you need before the exam day, what the Canadian citizenship test is like, and what to bring into the exam room.
Understanding the Canadian Citizenship Test
The Canadian citizenship test consists of a series of 20 questions that are drawn from the official study guide – Discover Canada – The Rights and Responsibilities of Citizenship. This guide has nine chapters and a total of 68 pages.
Although there might be some true or false questions, most of the answers in the Canadian citizenship test have 4 multiple choices, and only one is correct. You are required to answer 15 questions correctly out of 20 to pass the test. Besides, the exam is administered in French or English, and you are given 30 minutes to complete it.
This written Canadian citizenship test covers different subjects and topics such as:
The rights, duties, and freedoms of Canadian citizens
Democracy
The rich history and culture of the Canadians
Canadian geography (both physical and political)
The Monarchy
Canadian symbols
The Canadian political system
Taking part in Canadian society
Canadian branches of government
The aboriginals- These are people who lived in Canada long before the Europeans colonized the country. The citizenship test may ask various questions about them, including their sub-groups, origin, and how their culture influenced the national symbols.
Rules in the test room
There are certain things you need to observe when you're in the test room. These are:
You'll be supplied with pre-sharpened pencils once you settle in.
You're not allowed to bring any food or water to the test room
You're supposed to turn off any electronic gadget during the exam period.
Don't talk during the test, and don't attempt to copy answers from your neighbor's test sheet because you will be disqualified for trying to cheat.
What Happens During The Test
Once you've settled in, the examination official will explain in detail how you're supposed to use the answer sheet (this is often simple and straightforward).
Every applicant is given a unique set of questions that are generated randomly. In essence, each of the 4 multiple choice answers has a circle next to it. You'll have to shade on the circle of the answer you think is correct with a pencil. However, if you have a change of mind, you can erase and shade the circle of your new answer.
What To Bring With You To The Examination Room
Here are documents that you need to carry with you to the exam venue:
Your permanent resident (PR) card- That's if you had one
Notice to Appear- This is the notice that asked you to appear for the test.
Any document you have that proves your French and English language skills (this is applicable if you were aged 18 to 54 years when you signed and application)
All your passports or travel documents you listed on your application form (both current and expired)
Two photocopies of your personal identification (ID) card- You can either bring your driver's license or health card together with your signature and photograph. Or your foreign ID card that must be government-issued (please note that if these documents are not in English or French, you have to provide a translation and a signed affidavit from your translator.)
Other documents listed in your "Notice to Appear."
Need Help Preparing For Your Canadian Citizenship Test? You Can Count On Us!
Getting a stellar score on your Canadian citizenship test serves as a positive step towards realizing your dream of becoming a Canadian citizen. We have reliable practice tests that can help you learn more about what goes into taking the Canadian citizenship test and the best way to prepare.
We've helped thousands of candidates pass their Canadian citizenship test. Check out our Canadian Citizenship Test Sample – A complete Online Training Program.