G1 Practice Test – Signs 1
For each section of the G1 test practice, we have multiple practice tests. In order to successfully prepare, consider utilizing these exams and Ontario's official driver's handbook to your advantage.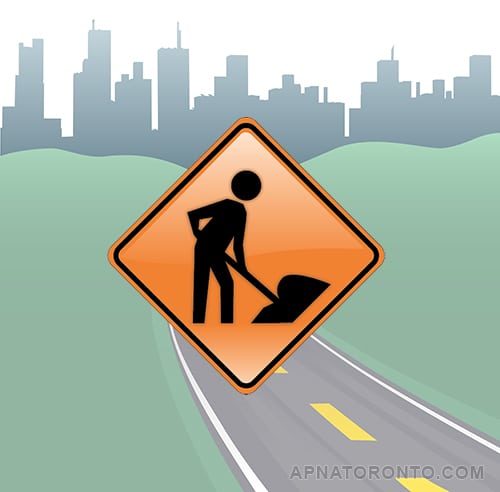 A construction sign replacing flagman on duty
---
Regulatory sign-reduce speed
---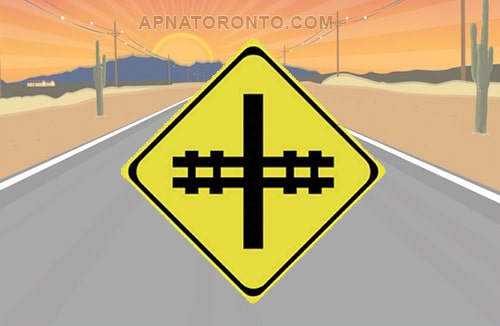 You are approaching a 4-way intersection
---
You are approaching a hospital zone
---
Pedestrian crosswalk ahead
---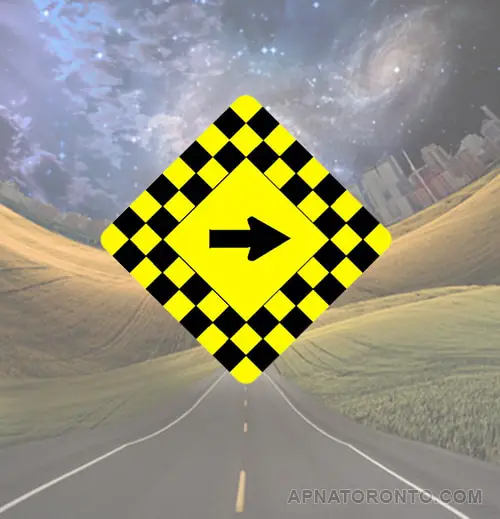 Sharp turn or bend in the road in the direction of the arrow
---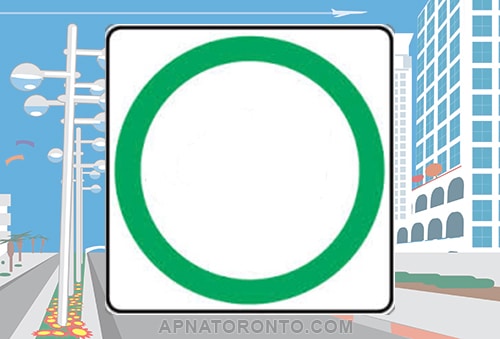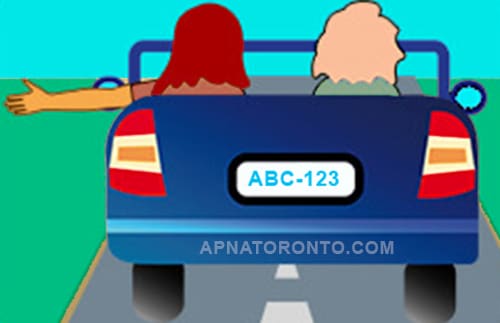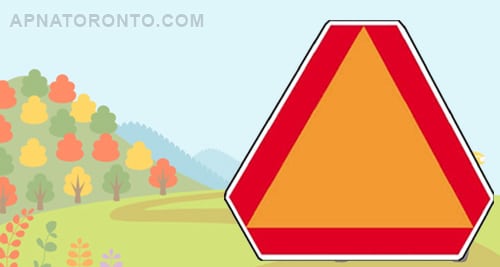 Slow moving vehicle, the vehicle ahead will be travelling at 40 km/h or less
---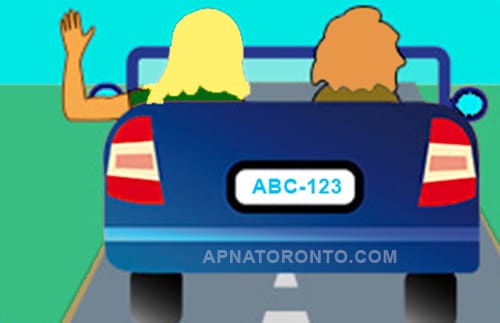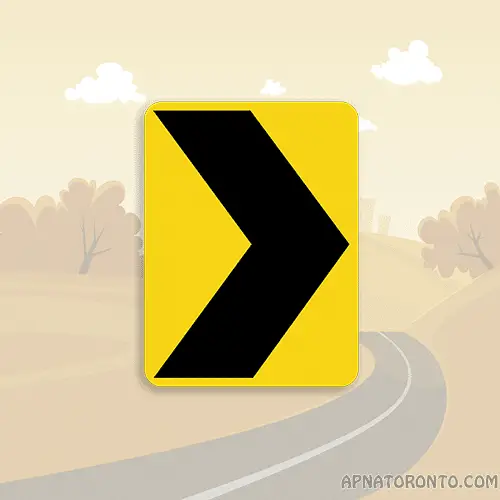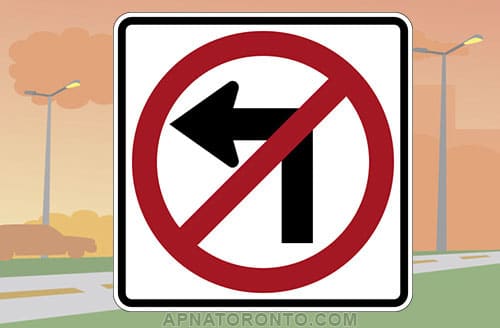 Do not turn left at the intersection
---
Do not turn right at the intersection
---
Hidden intersection ahead
---
You are approaching a traffic island
---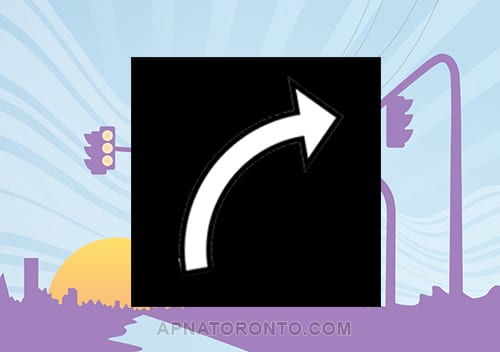 The driver in this lane must turn right
---
Lane usage sign permitting all turns including left
---
No parking from arrows to corner
---
Advance warning of danger
---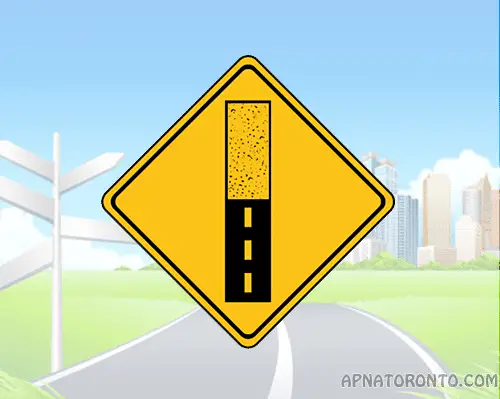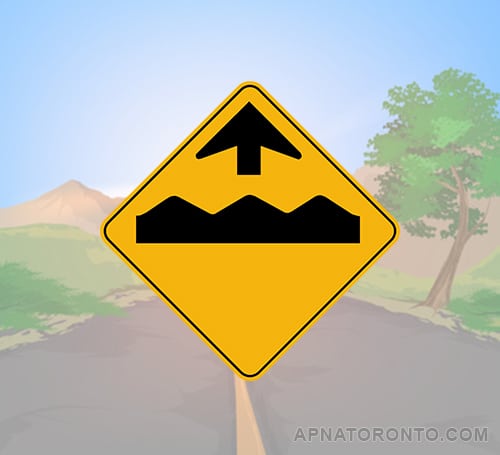 Bump or uneven pavement on the road ahead
---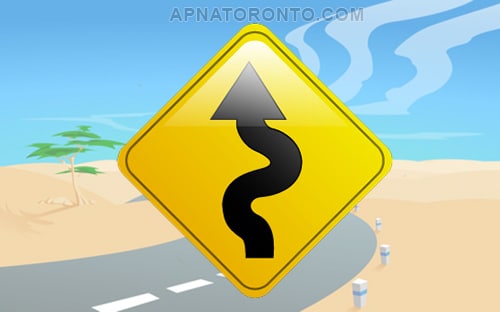 Hidden intersection ahead
---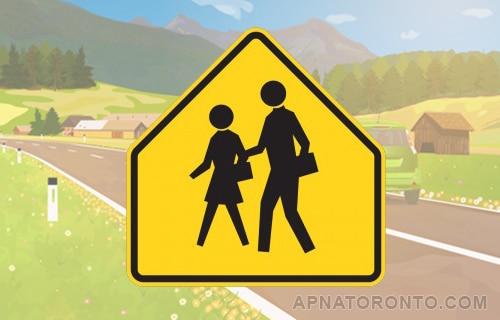 It warns that you are coming to a school zone
---
Direction sign for children
---
Children playing in residential area
---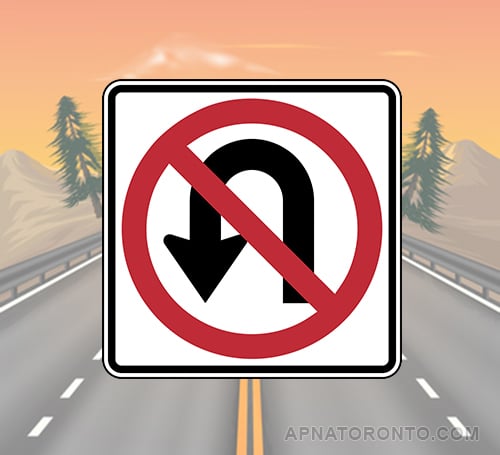 Do not turn to go in the opposite direction. (U-turn)
---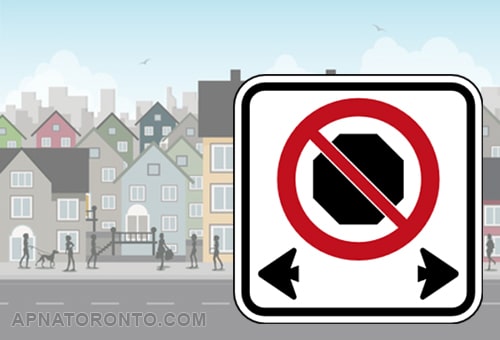 Do not stop in the area between the signs
---
No entry into the intersection
---
Vehicles approaching from the angle shown must stop
---
Need no stop for stop signs in the direction of arrows
---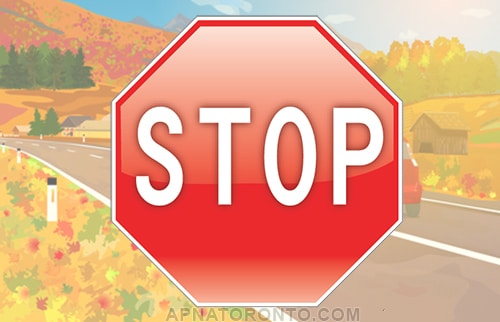 You must come to a complete stop
---
Stop only if others vehicles are approaching
---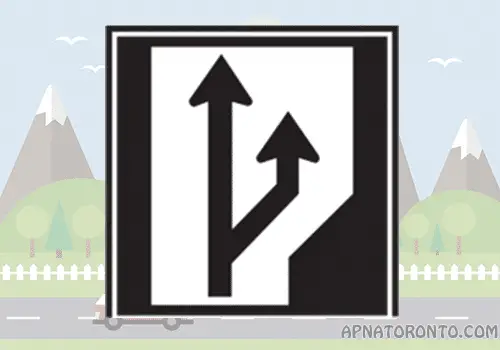 Two lanes ahead: both lanes travel in the same direction
---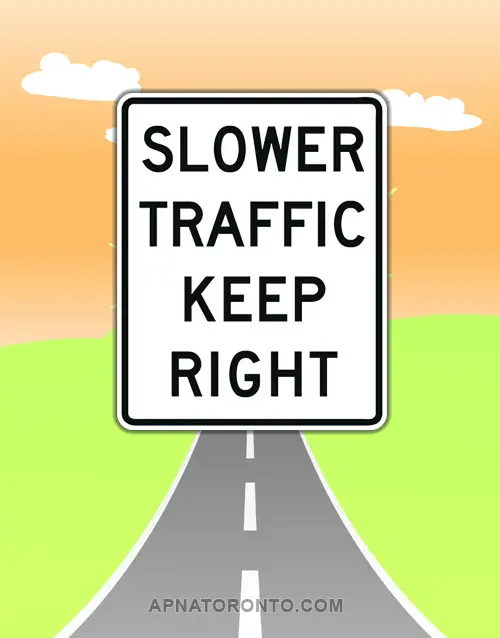 Slow traffic on multi-lane roads must keep right
---
Caution school bus crossing
---
X intersection for school vehicles
---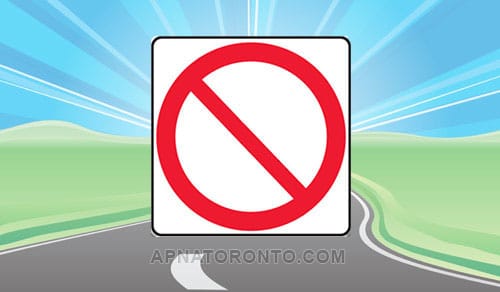 Means a traffic circle ahead
---
Do not enter unless local traffic
---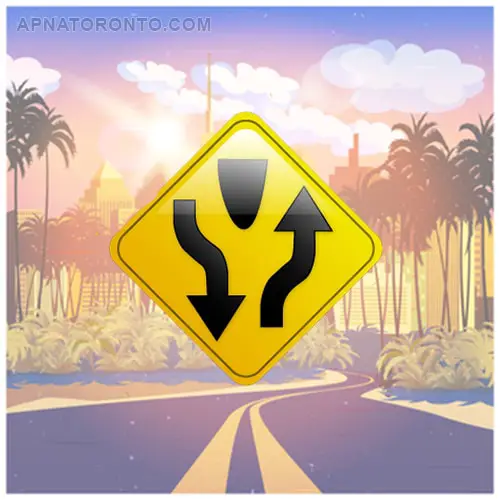 Divided highway begins: traffic travels in both directions on separated roads ahead
---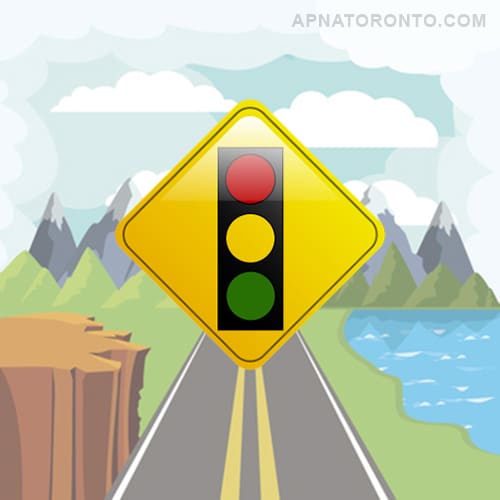 Traffic lights ahead. Slow down
---
Stop sign 150 meters ahead
---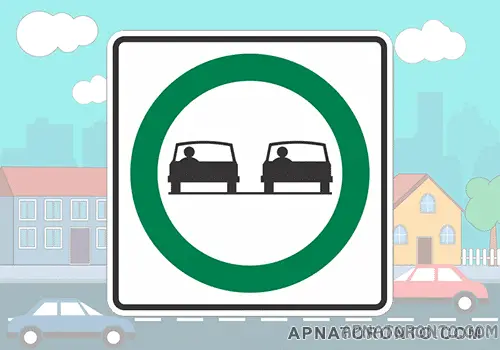 Parallel parking permitted
---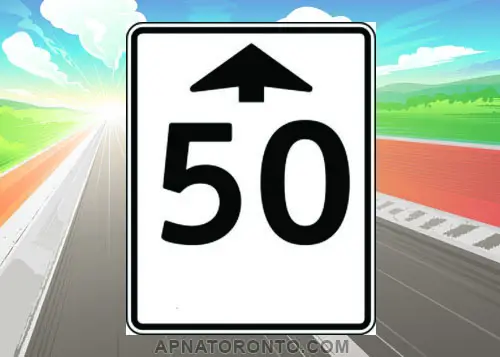 Speed limit changes ahead
---
End of 50 km per hour zone
---
Speed limit for rural school zones
---
Maximum speed of 50 km/hour from this sign to next sign
---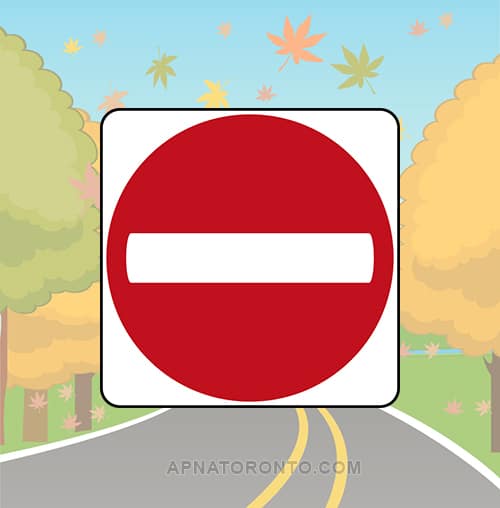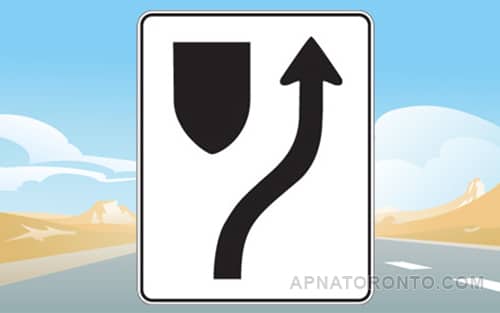 Keep to the right of the traffic island
---
Road turns right then left
---
Pass other traffic on the right
---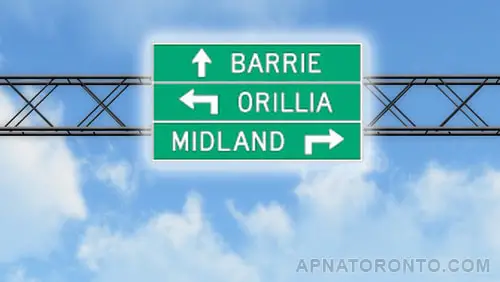 Destination board. Shows directions to nearby towns and cities
---
School zone watch for children playing
---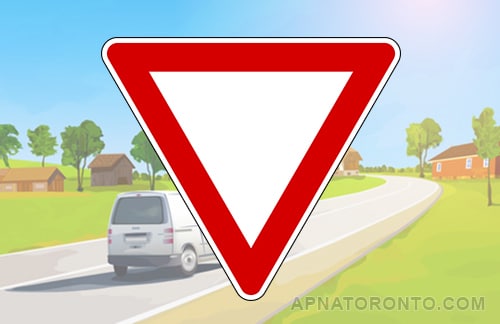 You must let traffic in the intersection or close to it go first
---
You have the right-of-way
---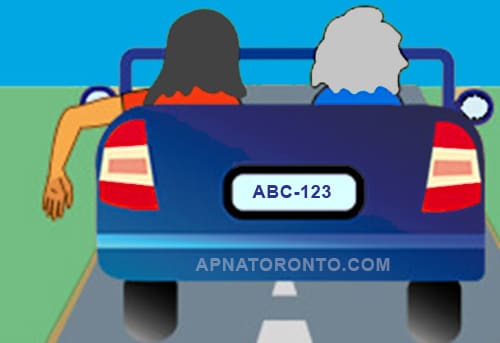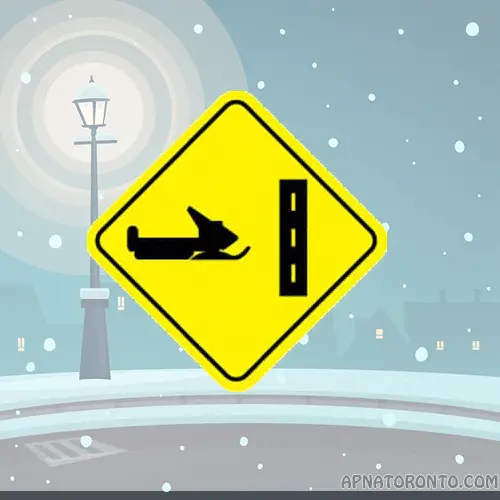 Snowmobiles cross this road
---
Bicycle parking permitted
---
Share the quiz to show your results !
Subscribe to see your results
Signs 1
I got %%score%% of %%total%% right
%%description%%

APNATORONTO Premium
With APNATORONTO.COM's Premium subscription, you get an uninterrupted and advertisement-free viewing experience!
Everything You Need to Know About G1 Test Practice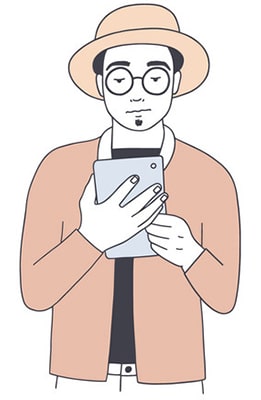 All set for a driving exam? Or getting anxious? Whatever may be your reasons, here you can definitely take a chill pill. As we are going to cast light on G1 test practice and how it is useful for many driving aspirants out there.
We understand how holy and pure is the feeling of getting your license on the first attempt. It not provides a sense of responsibility but gives us freedom. In a teenager's life, it is the first step of being an adult and responsible citizen.
Passing the G1 exam in Ontario will give you this feeling of liberation. However, like every other exam, there are basic procedures and activities to take and learn in order to pass the G1 and get your first driver's license.
What are the Criteria for Appearing for G1 Test?
There are certain criteria you need to have before appearing for the G1 test which is the first step of getting a driver's license. You must be at least 16 years old, have to clear an eye test, and pass the written G1 Test to qualify for your driving license.
The procedure of getting the license is long divided into three main steps, the first one is to pass the written or knowledge test which is also known as the G1 test. The second step is to clear the road driving test and the last to pass the vision test.
However, part one involves the study and hard work.
Are G1 Tests Hard?
Now all the things come down to this million-dollar question which is the question asked in the G1 test is easy or tough. So it basically depends on your level of preparation and how much dedication you have given to the examination. The question set consists of 40 multiple choice questions divided into two parts. Each section has 20 questions. The first part focuses on traffic signs and all which you can learn easily using the MTO handbook and the second part will contain all the driving rules and regulations which are also available in the handbook.
You will fail the test if you do not achieve a minimum score of 16 on each segment. This ensures that you could not pass even though you get a perfect 20 on one section but a 15 on the other one. Often examinees skip reading the MTO handbook and instead focus on practicing the sample questions which is not a wise thing to do.
If you won't read the handbook, you won't be able to perform best on the practice tests as well. So the very thing to do is read the handbook carefully. Not just read it but also learn from it.
How A G1 Test Practice Helps You Pass Your Ontario Driving Test?
Now many aspirants who appear for the driving test failed to clear it in their first attempt which is not something to be ashamed about. But in our opinion, if you are giving time and resources to something then it is your responsibility to make the best out of it. And when we fail in the first attempt, it somehow shatters our confidence which further makes planning for the second attempt scary. The lack of faith will make the remainder of the learning to drive phase much more daunting. However, we can easily avoid it by doing G1 test practice which not will enhance our confidence but also provide us a better understanding of the questions asked in the examination.
If you take a test from a trusted site, it will provide a deep insight into the examination.
Benefits of Taking G1 Practice Test
There are many benefits of taking a G1 practice test, some of which we have mentioned below to give you a clear insight about it.
Deep Knowledge – When you take a practice test, you will end up gaining more knowledge about the exam. The practice tests are packed with different questions and each question is equally relevant to the exam. It is the best way to learn more about the exam.
Sense of Real Examination – to be very honest, most people get nervous during the real examination and why is it so? Because of the fear of getting failed, plus we haven't been aware of the pressuring environment. But when you take the practice test your brain gets the idea about the examination pattern, a question asked and surroundings, this will reduce the chance of getting nervous. It will also enhance your chance to pass the examination.
Opportunity to Improve Your Mistakes – Practice tests are the finest approach to learn from your mistakes. When you take practice, you will know your weakest section and then you will work accordingly. It reduces the chance of marking the wrong answers in the real examination. A practice test is a good way to improve your mistakes.
Money Saver – Now you must be confused about this point. But practice tests help us in saving money. When you take the practice test you will enhance your chance of clearing the exam on the first attempt which will save you all the dollars for trying for a second or third time. By investing some money, if you are saving a whole lot of money then in our opinion that is cool. Most of the website offers practice tests for free, so you don't have to spend any money on it.
The Bottom Line
Okay! This is our take on the "Everything You Need to Know About G1 Test Practice". It might seem vague or odd to you to take a practice test for the driving exam but trust us it is beneficial. And the happiness of passing the exam on the first attempt is beyond measurement. The learning process can be daunting but the practice session would be fun if you will answer all the questions right.
So don't confuse yourself anymore? Take a practice test and enhance your chance of getting a license. Also, you can contact us regarding your questions. We are here to help you.