M1 Practice Test – Rules 2
Free M1 practice test with no hassle, no fees, and no hidden gimmicks. Just simple driving test questions, answers, and explanations to help you pass your Ontario M1 written knowledge exam.
In how much time can one acquire the full M license?
How can you enhance your visibility at an intersection?
By decreasing your speed as you come close to an intersection and moving away from vehicles and things blocking you.
---
By increasing your speed when you come close to one so that others on the road see you before they move ahead.
---
By reducing distance with other vehicles and going close so they can see you better.
---
What does a motorcyclist need to do when an oncoming vehicle or one from the back is going to pass?
Move toward the centre part of the lane.
---
Drive near the right tire track.
---
Drive near the left tire track.
---
Maintain the current lane placement.
---
How can drugs, alcohol consumption, and fatigue affect a motorcyclist?
They hamper the skill and ability to drive the motorcycle properly and safely.
---
They affect the ability to drive during rain showers.
---
They affect the ability to drive at night.
---
They reduce one's ability to drive fast.
---
What is the best manner by which to learn to ride a motorcycle?
By enrolling in a motorcycle riding and safety course authorized by the Ministry.
---
By learning from a friend who knows how to.
---
By studying from a riding manual for motorcyclists.
---
What factor should be taken into consideration regarding blind spots?
It is essential to make sure that another driver on the road does not enter into your blind spot to ensure maximum safety.
---
It is important to ensure that one does not drive into other drivers' blind spots.
---
When you are nearing an intersection, and another vehicle ahead of you signals to turn to the left, your move should be to…
Adopt a defensive lane position, and decrease the speed while shifting towards the right lane.
---
Decrease the speed and move towards the left.
---
Speed up and quickly move out of the path.
---
Raise the speed and move to the left.
---
Never change lanes without:
Signaling, checking your mirrors, turning your head and checking over your shoulder
---
Signaling and decreasing speed
---
Blowing your horn and providing the appropriate hand signal
---
To signal that you will be _______________, extend your left arm and bend it at the elbow, so your hand is pointing upwards.
After moving out of a parking spot on the side of the road, which way should a motorcyclist position the motorcycle?
The motorcycle should be positioned across the roadway so that the motorcyclist has a clear view of all sides.
---
Angle the motorcycle to face the way you want to go.
---
The motorcycle should be angled opposite to the intended direction.
---
None of these positions are correct.
---
What is the importance of keeping both feet on the footrests while driving?
It strengthens one's ability to maintain balance and thus keep control over the vehicle at all times.
---
It helps the motorcyclist to rest one's feet.
---
It is a more comfortable position to be driving in on the whole.
---
It enhances one's ability to reach the foot controls better.
---
What is meant by the terms 'push-steering' or 'counter-steering'?
It refers to the manner in which both the motorcycle and the rider lean in the direction in which one intends to turn.
---
Applying pressure in the forward direction on the handlebar of the turning side. (for a right turn, it will be the right handlebar, and likewise for the left)
---
The broken centerline on a roadway indicates that you may
Pass if the way is clear.
---
Pass only during daylight hours.
---
What are the risks posed by lane splitting, and why should it be avoided?
Lane splitting results in you driving too close to others vehicles where other drivers will not be expecting you to be driving so close to them.
---
Lane splitting only poses a risk to novices.
---
Lane splitting is only risky if one has a pillion rider along.
---
Lane splitting places the motorcyclist in the blind spots of other drivers on the road.
---
What must be done when changing gears on a motorcycle?
You must disengage the clutch.
---
You must disengage the throttle.
---
You must disengage the tachometer.
---
You must engage the engine kill switch.
---
What is the best way of obtaining a clear view of everything around you on the road?
Looking far enough ahead on the road: ½ a block to a block ahead when driving in the city and even more when on the freeways.
---
Looking around you in each direction all the time and not pausing at any one sight for more than 2 seconds.
---
Paying attention to curbs and side streets in order to make sure you see all the vehicles entering and that they see you clearly, as well.
---
How can motorcyclists communicate with other drivers?
Using brake lights and sound your horn if required.
---
Make eye contact with other drivers.
---
Via signals and shoulder checks.
---
When a motorcyclist raises his left arm and points towards the left, with the arms parallel to the ground, what does it signify?
The motorcyclist intends to turn left.
---
The motorcyclist is reducing the speed and/ or intends to stop.
---
The motorcyclist intends to turn right.
---
The motorcyclist is leaving the highway.
---
Why is it not advisable to drive in the centre lane of a multi-lane road that has three lanes?
You don't have a blocking position.
---
It is illegal to drive in the centre lane.
---
Driving in the centre lane is difficult.
---
The lane is reserved for vehicles moving fast.
---
In case the headlights of the motorcycle do not switch on automatically, when is it mandatory to switch them on?
Keep them on at all times, even in daylight.
---
The headlights must be used in the period from a ½ hour prior to sunset until a ½ hour before sunrise.
---
Whenever the visibility is poor and conditions affecting it make it necessary to do so.
---
What are the risks posed by large vehicles to motorcyclists?
Large vehicles make wide turns.
---
Large vehicles possess minute blind spots.
---
After the brakes are applied and the large vehicle has stopped, it might continue to roll forward for a bit.
---
These vehicles end up blocking significant portions of slush and snow from the motorcyclist.
---
In case a motorcyclist needs to make a sudden stop on a wet/ slippery surface, what should be done?
The front and rear brakes should be used together.
---
The rear brakes alone should be applied.
---
The front brakes alone should be applied.
---
One just needs to shift gears.
---
A motorcyclist driving on an open road or a freeway should…
Look as far ahead on the road as you can see.
---
Avoid shifting lanes on the freeway/open road.
---
Keep an eye on the sides of the road as much as possible.
---
Ignoring the oncoming traffic ahead.
---
How often does a motorcyclist need to look into the mirrors while driving?
One should do so every 5-7 seconds.
---
One should do so every 2-4 seconds.
---
One should do so every 8-10 seconds.
---
One should do so every 11-13 seconds.
---
When driving on a slippery path, an abrupt direction or speed change can result in skidding. Hence one should…
Turn, brake, accelerate and change gears as smoothly as possible.
---
Steer clear of driving on slippery roads.
---
Reduce the speed before getting to such a spot.
---
Responsible motorcyclists should start any motorcycle ride with…
A proper helmet, appropriate protective clothing and a thorough check of the motorcycle.
---
A spare helmet for the pillion rider.
---
A case of repair tools for any problems with the motorcycle.
---
Safety bars that the pillion rider can grip.
---
What is the significance of slowing down when driving behind other vehicles after dark?
It helps to increase the distance from the other vehicles and the other drivers can see you clearly.
---
It helps to decrease the distance with other vehicles so the other drivers can see you.
---
It helps maintain an equal distance with the vehicle moving ahead you.
---
What should you do when a signal light changes from green to amber as you approach an intersection?
Stop. If a stop cannot be made safely, proceed with caution
---
Continue through the intersection without slowing or stopping
---
Speed up to clear the intersection as quickly as possible
---
Sound horn to warn pedestrians and other drivers that you do not intend to stop
---
How much distance should a motorcyclist maintain from other drivers on the road?
One should maintain a minimum distance of 2 seconds.
---
One should maintain a minimum distance of 1 second.
---
One should maintain a minimum distance of 12 seconds.
---
One should maintain a minimum distance of 10 seconds.
---
A high-speed wobble can be effectively managed by-
Not using the brakes. Instead, one should slowly close the throttle and allow the motorcycle to slow down.
---
Using the brakes as hard as possible.
---
Accelerate and resist the wobble.
---
Use both the front and the rear brakes.
---
Share the quiz to show your results !
Subscribe to see your results
Motorcycle M1 Quiz – Rules 2
I got %%score%% of %%total%% right
%%description%%
Preparing for Written Motorcycle M1 Driving Test in Ontario
All aspiring Canadian motorists require a learner's license to start working on obtaining a full motorcycle license. A learner's license also called the M Class license, is obtained by sitting for a motorcycle knowledge exam called the M1 Driving Test.
Here we, take a detailed look at the test, what it involves, how to study for it to get your learner's license.
What is a Driving Test?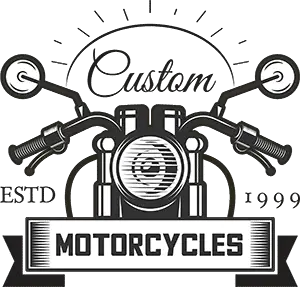 Every person wishing to operate a motor vehicle of any kind must pass a driving test. It's a test used to evaluate one's ability to operate a motor vehicle. The driving test is usually in two parts, with the first part being a written knowledge test and the second being a practical behind-the-wheel test.
For aspiring Ontario Motorists, the written knowledge exam is called the M1 driving test. It is a multiple-choice question meant to evaluate your ability to operate a motorcycle.
Once you pass the M1 Driving Test, you can proceed to obtain a full motorcycle license so you can zoom the streets at desirable speeds, carry passengers, drive at night (though not a wise idea), and much more. A learner's license gives you the permission to start practice-riding your way towards a full motorcycle license.
M1 Driving Test Exam Structure
The M1 Driving test consists of 40 questions which you can take in English, Arabic, Farsi, French, Spanish, Croatian, Cantonese. Punjabi, Mandarin, and Vietnamese. Cantonese and Mandarin are traditional Chinese writing styles.
You will be asked to answer questions on Ontario:
1.  Traffic rules
Each province in Canada has unique traffic laws. You'll need mastery of Ontario, Canada driving laws to answer questions. So, get a driving handbook from your local DMV office and go through the material carefully and thoroughly.
Example traffic rules for Ontario Motorists include:
· To carry a passenger, a motorist must have a large seat for both them and the passenger and must have separate footrests to ensure stability. They must also wear an approved helmet.
· Handlebars, Throttle, Shift Lever, Clutch Lever, Rear Brake, and Front Brake are must-haves controls for operating a bicycle in Ontario. A speedometer, on the other hand, is not.
· You must have headlights, taillights, a brightly colored helmet, a reflective jacket, and brightly colored clothes if you plan to ride at night.
You can familiarize yourself with these traffic rules by going through the local Ontario DMV handbook.
2.  Road signs
Ontario has many different roads sign for different aspects of traffic control. For example, there is the Maximum 50km/h regulatory road sign, and sometimes it's accompanied by a BEGINS tab sign; other times, it's not. You will be asked what the signs mean. You will need mastery of the traffic signs to pass the exam.
Other road signs include:
No right turn or straight-ahead sign
No left turn or straight-ahead sign
Fasten seat belt sign
407 Express Toll Route for vehicles over 5 tonnes sign
3. Road situations
A portion of the exam will also test your knowledge of various road situations and the best way to act if you find yourself in one. There's always a lot going on the road; you may find yourself in a hazardous situation and need great perception and knowledge to recognize and react accordingly.
It's A Multiple-Choice Exam
Each question has 4 very close answer choices, so you have to be good to pick the right one. That means you have to prepare for the exam if you want to get it right the first time. Of course, you can retake it if you fail it, but it is always good to ace it in your first attempt and avoid incurring extra expenses of a resit.
Even experienced drivers should study to avoid flopping the first time. Studying and taking practice tests increases one's chances of acing the motorcycle knowledge test. Practice questions are essential for integrating acquired knowledge and reinforcing it. They also help determine progress and areas that need more studying.
Use your local Ontario DMV handbook and online learning resources to get better at taking driving tests. There are various resources online with exams that look just like the real thing. When it comes to the handbook, make sure to use the current version of the book so you remain up to date with the latest Ontario traffic rules.
You've Got to Score at Least 80 %
Out of the 40 questions, you must get at least 32 of them correct to get your learner's license. This high score ensures only the best riders get licenses to reduce the risk of accidents.
What Will You Need to Sit for The Exam?
You will have to visit your local office for driving licenses to take the exam on exam day. While the practical exam can be taken anytime, the M1 written exam is administered on a schedule. You will need the following stuff:
 ID
Test fee money
Parent consent form for those under 19
You will also need to pass a vision test
If you flop the first attempt, you can resit for the motorcycle knowledge test after a week.
What Does the Learner's License Allow You to Do?
A learner's license gives you the permission to start practice-riding, albeit with some restrictions.
You must not exceed a 60km/h speed limit
You must not carry any passengers
You must always ride within the sight of a supervisor, and they must be of age 19 and above. If you hold a Class 8L learner's license, your trained supervisor must be 15 years old and above and with a valid Class 6 full-privilege license.
You may only ride between sunrise and sunset.
Must always display an L sign if you are an 8L rider.
An Ontario motorist's learner's license is only valid for 90 days, so once you get it. Start working on a full motorcycle license soon. Otherwise, it's a waste of time as you'll have to retake the exam to apply for a road test.