The best way to familiarise yourself with the G1 Test Ontario is to try out our five practice tests. If you don't have time to try out the practice tests here are a video of sample questions to be going on with.
This video was made by our team to help you prepare for the G1 test in Ontario. We hope you find this information helpful! If you are looking for the G1 practice test, try our online Ontario Driving Test.
This traffic signs video consists of 30 mixed questions from content areas on the actual exam. It is intended to give you an idea of how you're doing with your current study.


Everything That You Need To Know About G1 Written Driving Test
The G1 written driving test is a compulsory test for all drivers in Ontario, Canada. Just like you have to pass the practical driving test and vision test, you have to go through a written test too. This written test is taken to ensure that you have the right knowledge about driving i.e. rules of the road and the road signs. You need to take this test very seriously. There are many Ontario drivers who pass all the tests but fail at the written test. Not only this will shake the confidence but also it is a waste of money and time. If you are preparing for this written test, you are at the right place as we have provided all the important details about it.
What is the G1 written driving test?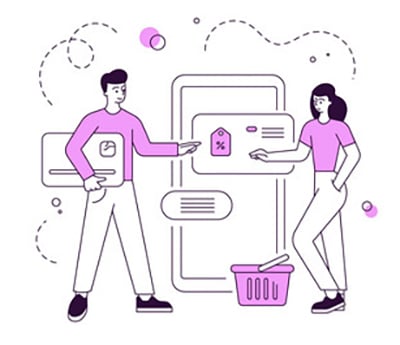 The G1 written test is a part of your driving tests that you have to clear to get a valid driving licence in the province of Ontario, Canada. The test generally depends on the type of license you are applying for and also on your status of driving. This G1 written test for driving is also known as the G1 knowledge test.
Do you need an appointment?
There is absolutely no necessity of an appointment for taking the G1 written test. But make sure to arrive at the test center at least an hour before the center closes. This will offer you enough time to go through your vision test as well as the knowledge (written) test.
Tips To Prepare For Written Driving Test
To get a driving licence it is absolutely mandatory to pass the written driving test in Ontario, Canada. If you are here to know more about the written test, it is obvious that you are also looking for some useful tips. Here are some effective tips that can help you to completely ace your written test and get that licence:
Tip #1: Use a drivers' handbook
You can get this from any local driver licensing office in Ontario. These handbooks have all the useful information and details that are important for your knowledge. You will be familiar with the type of materials that you will need to know for appearing in the written test to get a driving licence.
Tip #2: Take the mock tests or practice tests
Have you read enough but not sure where you stand? The best way to get an idea is to take up one or more mock written tests for a driver's licence. These tests are configured in such a way that it resembles the pattern of the actual test. This will help you to know where you actually stand and how long you are taking to complete the test. Once you take the test, you will know the areas where you are lagging behind. This will help you to focus more on your weak areas so that you can get better. When you think that you are ready, take another mock test. Like this, you can check your progress and monitor it effectively.
Tip #3: Study thoroughly
The written test is mainly held to test your knowledge regarding road safety, signs, and rules. Hence, you have to make sure that you are completely aware of the rules and regulations of Ontario, Canada. In fact, you have to be very up-to-date. Are there any new rules and regulations launched? Focus on the speed limits of different areas, distances to keep from one vehicle, and many more. All these little details will matter a lot.
Tip #4: Read the questions carefully
Sometimes the written tests come with trick questions. You have to read each and every question very carefully before you start writing the answer. Make sure that you don't miss any questions from both slots. There is no hurry. So, write carefully and answer all the questions.
When you appear for the test, keep all these points in your mind. These tips can be really helpful for you, especially if you are appearing for the first time. You can check online to look for some of the practice tests for free. Anyone who wants to pass the written test to get a driving licence must take these mock tests. As mentioned above, these mock tests can help you to keep complete track of your progress.
FAQs About G1 Written Driving Test
Question 1: How many questions are there in the test?
A: The written knowledge test for driver's licence in Ontario is divided into 2 parts each having 20 questions. The first 20 questions are on the road signs and the next 20 questions are on the rules and regulations of the road. That means there are 40 questions in total and all are in the form of MCQ (Multiple Choice Questions).
Question 2: What is the eligibility to take the test.
A: You have to be at least 16 years old to take this knowledge test for driving.
Question 3: How to apply for the written driving test?
A: In order to apply and take the written test for a driving licence, you have to visit the near DriveTest center. You can know about the nearest center by taking the help of the internet or you can ask someone who might know.
Question 4: Do I have to pay for the written test?
A: Yes, you will have to pay a nominal fee of about $10.00 only to apply and take the written knowledge test in Ontario. You can pay the fee directly to the DriveTest center. If you fail the first test, you will have to pay $15.75 for retaking the test again.
Question 5: Can I take the written driving test online?
A: Most of the driving written tests are done offline from the DriveTest centers where you have to give the answers in a paper. Some centers even have computers where you can give the test. But as of now, there is no online facility for taking the test.
Question 6: What is the passing mark for the test?
A: The pass mark for the written driving test in Ontario is 80%. Any score which is lower than that will be considered as failed.