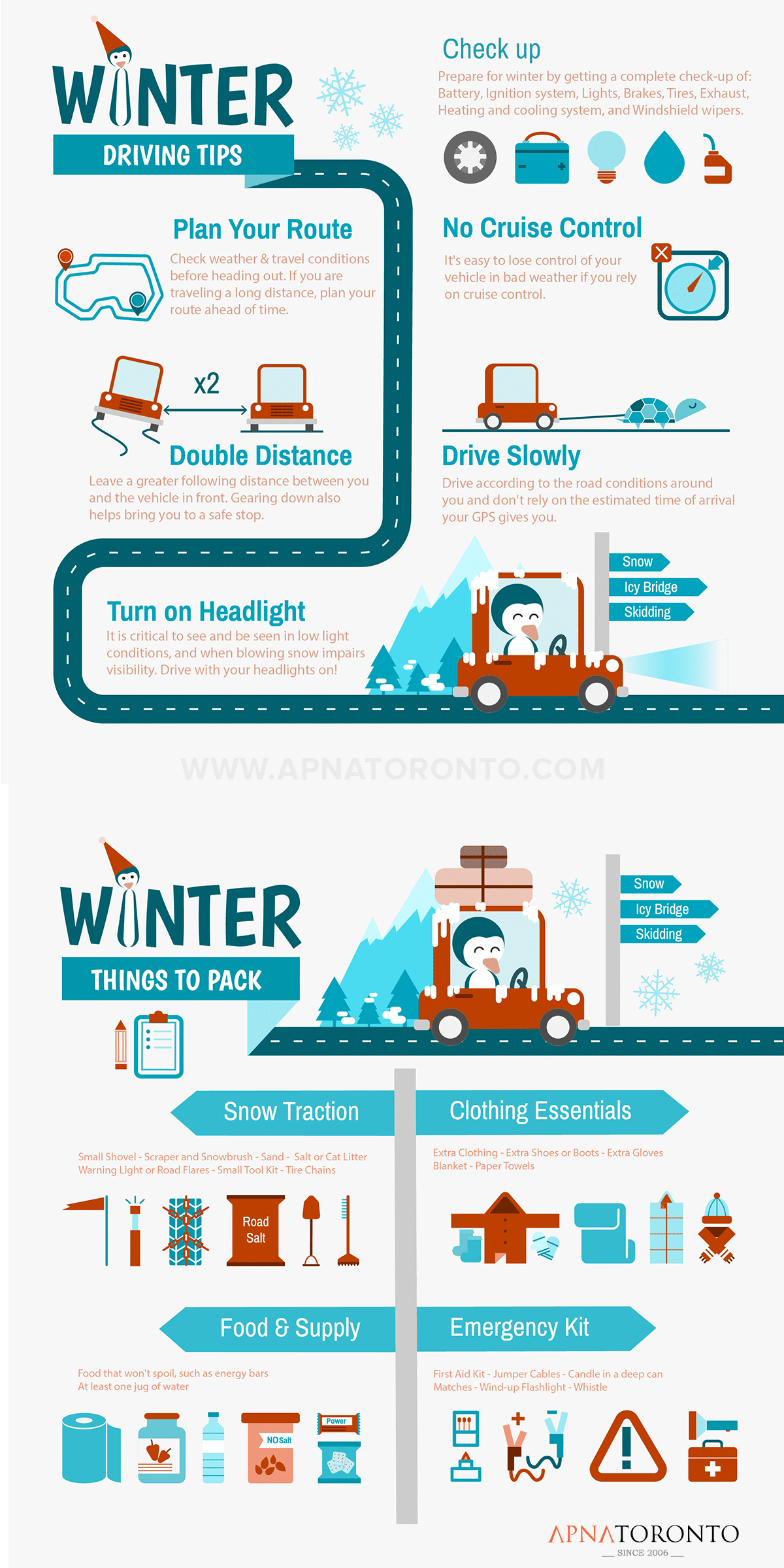 Get Your Car in Shape for Winter Driving – Your Checklist for Success
It is no secret that driving in the winter presents some specific challenges. From the reduced visibility through ice and snow on the windshield to the slipper roads left behind by the latest blizzard, there are plenty of things to worry about.
The last thing you want to stress about is a car that is not up to the challenge. If you have not yet done so, now is the perfect time to make sure your car is in great shape for winter weather. Just keep this handy checklist in your glove box and make sure your car will be ready to go when the first snowflakes start to fall.
Have your battery tested. You need extra starting power when the weather turns colder. Have your mechanic check the strength of the battery to make sure your starting system will make it through the winter.
Keep a bag of sand or cat litter in your trunk. These materials can give you the extra traction you need if you get stuck on an ice patch of pavement.
Check your tire inflation. Tires can lose pressure rapidly in cold weather, so check the inflation every time you gas up during the winter season. It takes only a few minutes, and it will give you extra peace of mind.
Replace your windshield wiper blades. Visibility is key to your safety in winter driving, and putting on a new set of wiper blades is the best way to keep the windshield free of ice and snow.
Keep your fuel tank at least half full at all times. The extra fuel will be important if you find yourself stranded or stuck in a traffic jam due to a winter-weather accident.
Keep a small snow shovel in your trunk. You can use it to dig out if you find yourself stuck.
Stock your car with a first-aid kit. Make sure first-aid kit is fully stocked for common emergencies.
Make sure you have a cell phone with you, and keep a spare charger or extra battery in the glove box. Communication is important in an emergency.
Keep a flashlight with fresh batteries in the glove box as well. It will come in handy if you find yourself stranded after dark.
Test your windshield washers once a week to make sure the lines have not frozen up. Consider using a washer fluid with antifreeze added.
Nothing can make winter driving fun, but a few simple preparations and these winter driving tips can make it safer. Do not wait until the snow starts to fly — the time to get prepared is right now.