This program is in place to ensure families can be reunited and stay together in the same country.
If you are a citizen or permanent resident of Canada and at least 18 years old, you can sponsor certain relatives to come to Canada. The Canadian government offers a number of ways to allow this dream to become a reality under its Family Class Sponsorship.
You will find many different Family Class Sponsorship programs available for you:
-Spousal And Common-Law Partner Sponsorship
-Parent/Grandparent Sponsorship
-Dependent Child Sponsorship
-PNP Family Class
This infographic below will solve your problem by giving the simplest answer for the question: How Canadian Family Class Immigration works.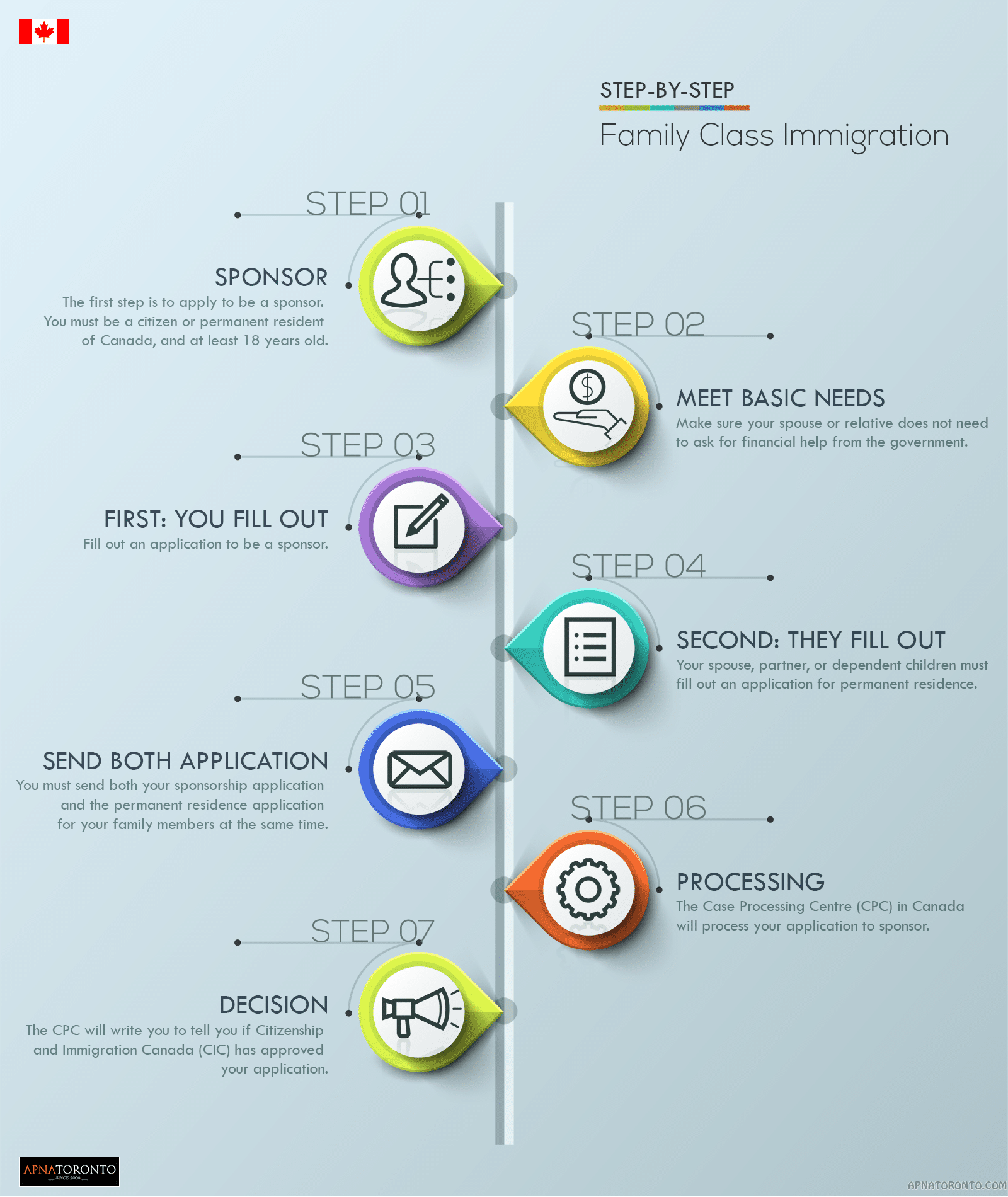 More readings:
Understanding the Canada Family Class Immigration Sponsorship