Moving to a new country can be hard on you and your family. Fortunately, those who become citizens or permanent residents of Canada may be able to bring their loved ones closer with Family Class immigration sponsorship. Here's how it works.
What Is Sponsorship Immigration?
When you sponsor an immigrant, you're essentially committing to vouch for their good behavior, honorable intentions and financial stability. Having a sponsor can make it much more likely that a prospective immigrant will be approved for a permanent resident visa. With this status, they can live, work, travel, study and receive social services in Canada.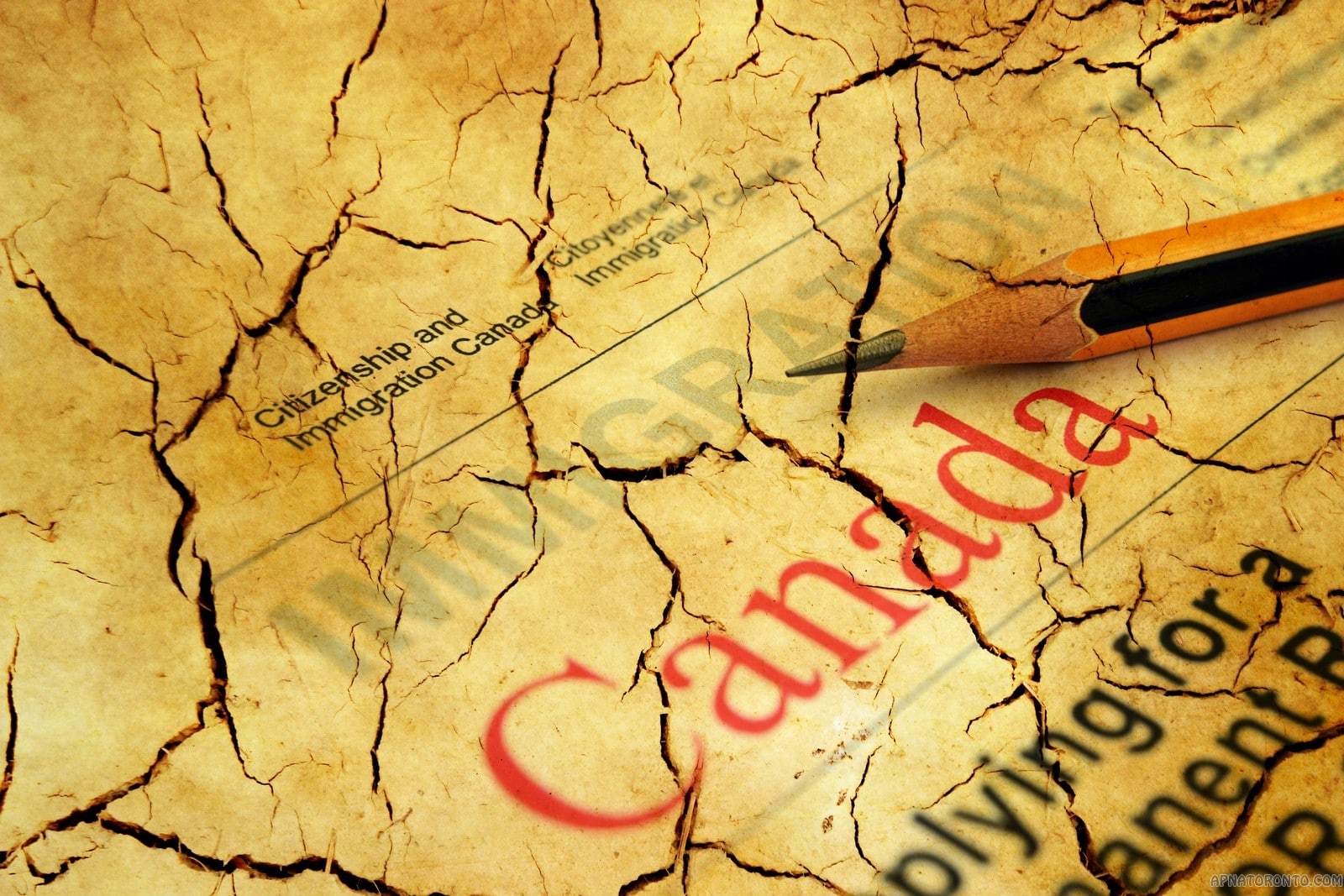 What Is the Family Class?
There are many forms of immigration sponsorship. For instance, employers commonly sponsor foreign nationals who want to come work in Canada. Family Class sponsorship is specifically designed for people who want their relatives to come to Canada as permanent residents.[1] Family members who may be eligible for sponsorship include:
Spouses, common-law partners, conjugal partners and dependent children,
Parents and grandparents, and
Adopted children and certain other relatives.
Spouses, common-law partners and conjugal partners must also:
Be at least 18 years old,
Not be in a marriage where either party was already married to someone else when they got married,
Not have lived apart from their sponsors for more than one year, and
Not be in a relationship where either party was someone else's conjugal or common-law partner.
Who Can Be a Sponsor?
In order to sponsor your family members, you must be at least 18 years old. You also need to be a Canadian citizen or hold permanent resident status. You'll be prohibited from sponsoring any Family Class immigrants if you've been convicted of violent crimes committed against your relatives, such as:
Your partners,
Your boyfriends and girlfriends or their relatives,
Foster children under your care,
Your children's spouses or children, or
Your children, parents, grandparents, nieces, aunts, uncles, cousins, or any of their past or current spouses or partners.
Other potential bars to sponsorship eligibility include having been convicted of certain crimes, failing to uphold your past sponsorship agreements and owing alimony. You may also be denied for receiving certain forms of social assistance, being in prison, being in undischarged bankruptcy or failing to pay back immigration loans.
Sponsorship Responsibilities
Each Family Class immigration sponsorship application is evaluated case by case, but you'll always need to prove that you can fulfill certain obligations.[2] You must be capable of:
Providing for your own basic needs as well as those of your relatives,
Providing your relative with financial support while they're in Canada, and
Ensuring that your relative doesn't require government social assistance or financial aid.
These responsibilities cover a wide range of situations. For instance, in addition to food, clothing and shelter, basic necessities are also defined to include utilities, fuel, household supplies and other personal needs. Although permanent resident immigrants are eligible for public health services, sponsors need to subsidize expenses like eye care and dental visits. It's important to note that your commitments begin as soon as the immigrants you're responsible for arrive in Canada. You also have to provide unconditional support. In other words, you can't neglect your responsibilities if you divorce the immigrant or they move to a different province. Going through a financial rough spot isn't a valid excuse for failing to live up to your promise. If you want to sponsor someone as a spouse, common-law partner or conjugal partner, you can't do so within five years of the date when the last spouse or partner you sponsored gained their permanent resident status. You also can't sponsor these individuals if you applied for your own permanent residence without including them as someone worthy of examination.
Special Quebecois Sponsorship Requirements
People who live in Quebec need to satisfy additional criteria to sponsor immigrants.[3] These benchmarks include:
Not having been convicted in any country of offenses such as sex crimes, threatening others or causing personal injuries unless you were acquitted or completed rehabilitation or a sentence no less than five years before applying to sponsor an immigrant,
Having complied with any applicable alimony obligations for the past five years or repaid all alimony debts,
Not receiving social assistance that isn't related to your age or serious, long-term or permanent disabilities,
Being able to prove that you have sufficient financial resources to support your relative for the duration of their time in Canada,
Having fulfilled all commitments to your past sponsored family immigrants and repaying any overpayments that you received from social assistance, and
Not being subject to a removal order or incarcerated.
Quebec also requires sponsored immigrants to be more than 16 years old if they're spouses, conjugal partners or common-law partners. In addition, you'll need to ensure that the person you're sponsoring has signed a formal declaration confirming their understanding of the sponsorship.
What Is Conditional Permanent Residence?
Since October 2012, Citizenship and Immigration Canada, or CIC, has mandated that certain sponsored immigrants undergo conditional permanent residence periods.[4] This requirement applies to any spouse, common-law partner or conjugal partner who has been in a relationship with their sponsor for less than two years and who doesn't share any children with said sponsor. For instance, people who have to fulfill this requirement may include couples that:
Have been married for under two years regardless how long they were dating beforehand,
Have cohabited or been in a conjugal relationship for less than two years, and
Have no shared biological or adoptive children.
The conditional period lasts for two years starting from the day when the immigrant gains permanent resident status. During this time, they must cohabitate with their sponsor in a conjugal relationship.
Understanding Family Class Sponsorship Categories
The Government of Canada divides Family Class immigration sponsorship cases into different categories. Each one is associated with its own unique eligibility requirements, application procedures, fees and processing times.
Spouse, Common-Law Partner or Dependent Child Sponsorship
Eligibility
Spouses include either one of the two persons whose marriage is legally recognized in the country where it occurred and in Canada. Common-law partners are people who have lived in conjugal relationships continuously for no less than one year. These definitions apply to opposite-sex and same-sex relationships. Spouses need to prove the validity of their marriages by furnishing documents such as their foreign or Canadian marriage certificates. For same-sex partners, these marriage certificates must have been issued after the date that same-sex marriage was legally allowed in the Canadian province or foreign nation where the union occurred. Common-law partners can use a number of documents to prove their status. For instance, you may provide evidence of shared bank accounts, joint rental receipts or residential leases, shared utility bills, household item purchases and mail addressed to both people at a common address. Conjugal partners may have been prevented from living together to establish their common-law status. In such cases, they can supply evidence of laws, immigration barriers, marital statuses and other circumstances that stopped them from cohabitating or getting married. It's important to note that this doesn't apply to partners who simply preferred not to cohabitate. Dependent children are sons or daughters who:
Are under the age of 19 and don't have spouses or common-law partners, or
Are 19 years old or more and have physical or mental conditions that forced them to depend on significant financial support from their parents since before the age of 19.
How to Apply
First, you'll need to
download an application package
. Follow the instructions to fill out the sections for your own sponsorship application and the immigrant's permanent resident status application. These applications must be submitted simultaneously. Application packages come with explicit instructions that specify the documents and information you need to include. For instance, your relatives will need to obtain valid background checks, criminal record reports and medical exams. The instructions specify which kinds of documents are valid forms of proof.
Parent and Grandparent Family Class Sponsorship
Eligibility
Family Class sponsorships for parents and grandparents are capped to a limited number of yearly approvals. As with other immigrant classes, these individuals may be barred if they have criminal records or represent national security risks. To prove that they can provide support for their parents and grandparents, sponsors need to meet minimum income requirements. They may be prohibited based on the outcomes of their previous sponsorships, and they need to be living in Canada.
How to Apply
Get started by
obtaining a parent or grandparent application package
. Be certain to include all requested documents and represent facts accurately. Your relative must disclose their own family relations and pledge to work to become self-supporting.
Parent and Grandparent Super Visa
Eligibility
These long-term visas let parents and grandparents of Canada's permanent residents and citizens make multiple entries into the country.[6] As long as they meet general requirements for entry and don't break any laws, they can stay here for two years at a time instead of the standard six-month limit associated with a regular multi-entry visitor visa. Super Visas are valid for ten years. Officials evaluate applicants based on their reasons for visiting, national ties, finances and other factors. Applicants must furnish written proof that their children or grandchildren will support them during their stays. They also need at least one year's worth of Canadian medical insurance coverage.
How to Apply
To apply for a parent or grandparent Super Visa, you must fill out an application online or via hardcopy. Canada requires that citizens from some countries also supply biometric information, such as photographs and fingerprints, and if you intend to travel by air, you may need to
apply for an eTA
, or electronic Travel Authorization. Certain individuals might have to attend in-person interviews with visa officers.
Provincial Family Class Sponsorship
Eligibility
Some provinces and territories maintain their own Family Class immigration sponsorship streams through their Provincial Nomination Programs, or PNPs. Each province has its own rules for eligibility, and while some align with federal guidelines, it's up to you to understand how they differ before you apply.
How to Apply
First, you should consult with the PNP associated with the Canadian province or territory that you intend to sponsor your relative from. Once your relative is approved as a provincial nominee, they'll need to apply to receive their permanent resident visa from CIC, which retains the final say.
Family Class Immigration Sponsorship Fees
The fees you'll pay vary in accordance with your situation.[5] Individual charges include processing fees like:
$75 for sponsors,
$475 for principal applicants,
$550 for spouses and partners, and
$150 for dependent children.
While you can only have one sponsor and principal applicant per application, all other fees accumulate on a per-person basis. Pay your fees online before submitting your application, and include a paper copy of the printed receipt with the application. Your fees won't be refunded if you make mistakes or you're ineligible to be a sponsor. In addition to the preceding processing fees, you must pay a separate right of permanent residence fee, or RPRF. This fee has to be received before permanent resident status will be granted, but you don't need to include it in your Family Class application. Those exempt from the RPRF include your sponsored immigrant's dependent children, the dependent children of Canadian citizens and permanent residents, and certain protected classes of individuals and their families.
How Long Does Family Class Immigration Sponsorship Take?
Processing times depend largely on your situation. As of November 11, 2016, spouses and common-law partners who already lived in Canada could expect to wait an estimated 26 months on average. Wait times for spouses, partners and dependent children living outside of Canada varied according to their nations of origin. Some classes may encounter longer delays. For instance, in mid-November 2016, parent and grandparent applications were backlogged from January 2014, and the government recommended applying for Super Visas instead. These estimates and figures are updated weekly, so it's best to
check the CIC's application processing times tool frequently
. It's also vital that you fill out your applications correctly and provide all requested documentation to minimize delays.
Canada Family Class Immigration – Step by Step
Sources:
[1] http://www.cic.gc.ca/english/immigrate/sponsor/index.asp [2] http://www.cic.gc.ca/english/immigrate/sponsor/spouse.asp [3] http://www.immigration-quebec.gouv.qc.ca/en/immigrate-settle/sponsors-sponsored/requirements-sponsor/prerequisites.html [4] http://www.cic.gc.ca/english/information/applications/guides/3900ETOC.asp [5] http://www.cic.gc.ca/english/information/fees/result.asp?countrySelect=US&lob=clc [6] http://www.cic.gc.ca/english/helpcentre/answer.asp?qnum=426&top=16