Only another biker will understand the feeling of freedom you experience when riding – there's something very freeing about the entire experience. It's the closest you'll ever get to flying a jet while your feet are on the ground. But just like flying a fighter jet there are risks you need to be aware of, especially the lack of safety you have when riding a motorcycle. Unlike car drivers you rely on your bike being in excellent riding condition, and you also need to wear protective gear.
Helmet
This is the single most important piece of safety equipment you can spend money on, because it can be the difference between surviving an accident and suffering from long-term injuries. You can expect to spend between $200 and $800 on a motorcycle helmet, and you have the choice between full-face and open-face models. There are dozens of different helmet manufacturers, but the ones to note on your shopping list include Arai, Shoei, AGV, Schuberth, Box, Held, Caberg and HJC. You only need to see the results of a serious motorcycle accident to convince you that wearing a helmet is far more valuable than looking cool. If possible invest in a model which features a pin lock visor, because this stops your helmet from fogging up during wet riding conditions.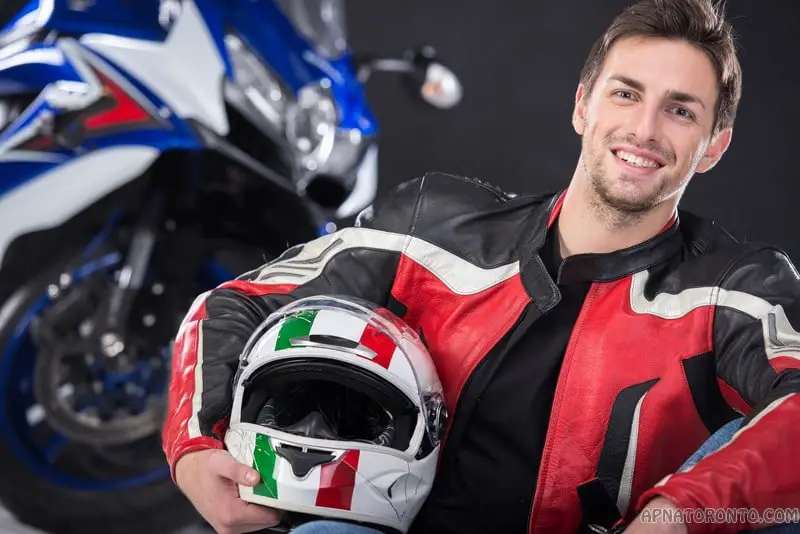 Jacket
The next important piece of protecting clothing for any motorcyclist is your jacket. Any high quality motorcycle jacket will include impact foam armor in the elbows, shoulders and back, with the option of inserting additional armor "plates" for increased protection. Visibility when riding is the key to staying safe, so ensure that your new bike jacket has reflective strips included in the leather or fabric. There's an ongoing debate among bikers whether a leather or textile jacket is the safer riding option, but we cover that in a separate point below because it applies to all protective motorcycle clothing.
Pants
The stereotypical image of the carefree motorcyclist is of somebody zipping around on their bike in a pair of jeans, t-shirt and a helmet. Inexperienced bikers might ridicule somebody wearing a pair of armored pants in warm weather, but they shouldn't be considered as being simply optional. It's only when you've crashed a bike or two, and experienced the pain of "road rash", that you come to appreciate the protection offered by Kevlar reinforced jeans or pants. Again any worthwhile pair of bike pants/jeans will come with armored knee areas, because this is the part of your body most likely to suffer serious injury in the event of an accident.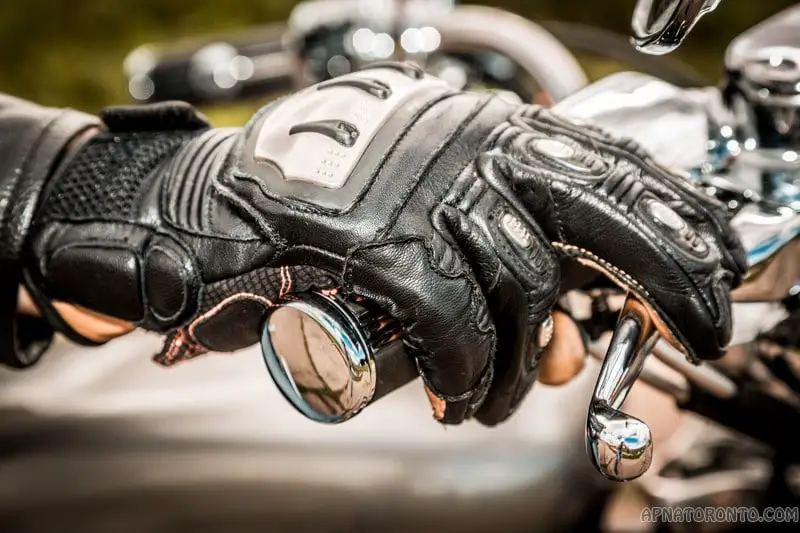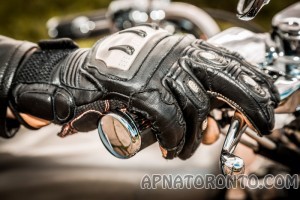 Gloves
When choosing motorcycle gloves you need to strike a balance between comfort and feel. For example, you can get heavy waterproof, thermal gloves which are extremely thick, but reduce the amount of "feel" you have on the handlebars. The flipside of that coin are the lightweight summer gloves, which offer almost no protection, but leave you feeling truly connected to the bike controls.
Whichever gloves you choose, make sure they have Kevlar knuckle protection, and also have reinforced stitching and protection around the palm and wrist areas. Leather gloves offer superior protection to textile gloves in any situation where you might come off your bike.
Boots
You should never drive a bike wearing just sneakers because they offer absolutely no protection for your feet if you do come off your bike. Most sneakers also provide almost no grip when you need to get your feet on the ground during wet or cold weather. There's a full range of "casual" motorcycle boots on the market for the suburban rider, including ones that look like basketball boots and sneakers. For anyone driving long distance on their bike you really do need to invest in a proper pair of leather all-weather, armored boots. They might feel difficult to walk in at first, but you'll thank yourself for investing in them during your first long trip in wet weather. It's always better to arrive safe and dry.
Textiles vs. Leather
The debate about which of these is the better option when it comes to creating protective motorcycle clothing has gone on for several years now. Leather was the only option available in protective motorcycle clothing for the first few decades, but textile bike clothing became very popular from the 1990s onwards.
Textile bike jackets and pants have the benefit of being waterproof, windproof and drying out quickly. The breathable fabrics keep you cool during the summer, but also keep you warm during the colder winter months. Most textile jackets also have a removable lining, meaning your jacket can be made waterproof in just a few moments. The downside of textiles is that they're synthetic, so simply aren't as durable as leather.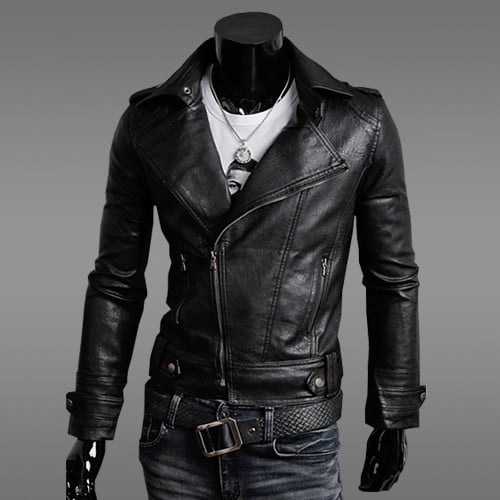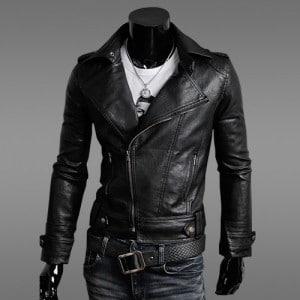 The worst part of owning a leather bike jacket is that once it soaks up enough water it can take days to dry out. The upside of a leather jacket is that, in the event of an accident, they are far superior to textile jackets in terms of keeping you intact. Many doctors working in hospital emergency rooms (ERs) will agree.
Whatever your choice of material, please always make sure that whenever you ride that you're wearing a high-quality helmet, gloves and jacket at the very least for suburban riding. For long distance driving wear a helmet, gloves, jacket, pants and sturdy motorcycle boots – you'll be glad you did!