Toronto is a beautiful city with a great deal to offer everyone, whether you are a native, or you are visiting. With so many wonderful things to see and do, there is never a reason for boredom when you are in Toronto. Some of the best entertainment is either very cheap or free, making it a perfect place to live or vacation. Listed below are just a few of this fair city's best low or no-cost attractions.
The Distillery District
9 Trinity Street, Suite 200, Toronto, 416-364-1177
The Distillery District is a great way to spend a few hours in downtown Toronto while getting away from the normal, commercialized bustle. Nestled in the heritage buildings of the former Gooderham and Worts Distillery, there are no franchises or chain stores in this pedestrian-only area. Dedicated to promoting arts and culture, every store, café, artisan shop, and the gallery is unique.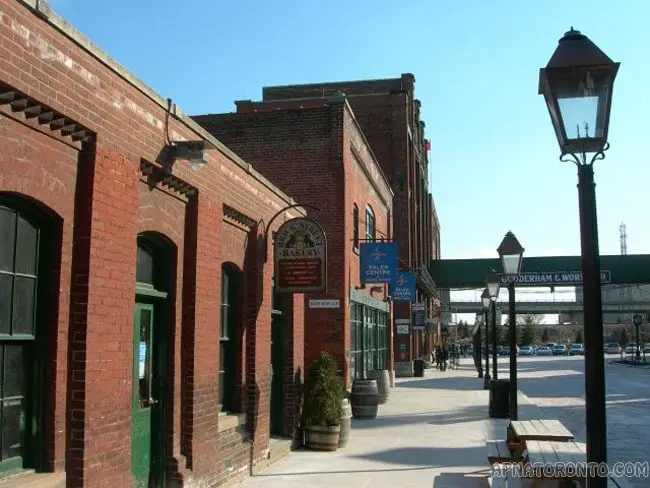 The Art Gallery of Ontario (The AGO)
317 Dundas Street West, Toronto, 1-877-225-4246
This art gallery features the largest collection of publicly viewable sculptures by Henry Moore. The AGO also houses paintings and sculptures by many other famous artists, such as Claude Monet, Pablo Picasso, and Vincent Van Gogh. On Wednesday nights from 6-8:30 pm the permanent collection gallery is free.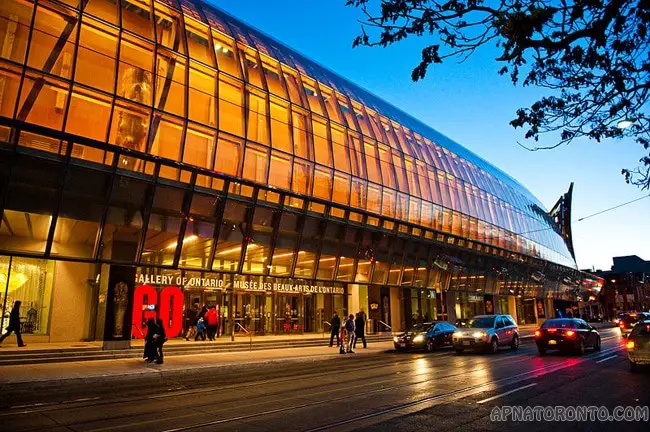 The Market Gallery
95 Front St. E., Second Floor, Toronto, 416-392-7604
The Market Gallery collection is all that is left of the original city hall. It shows the development of Toronto through photographs, maps, paintings, and fine art. The Market Gallery is always free, however, it is closed on most holidays.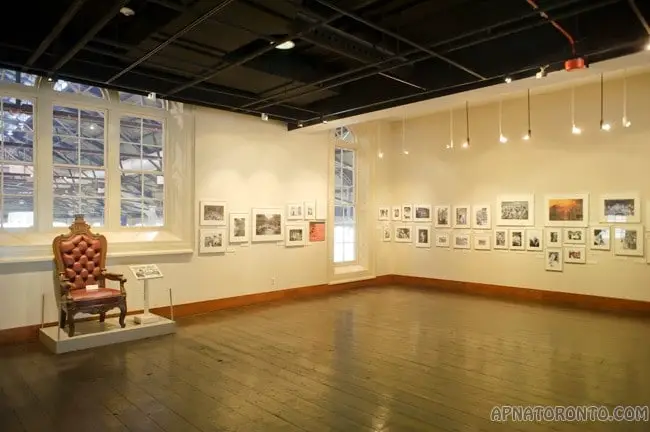 Yonge-Dundas Square
1 Dundas Street East, Toronto, 416-979-9960
Yonge-Dundas Square features a variety of free things to do including movies, concerts, festivals, and other events. A calendar of events can be obtained through the website or contact via phone number above.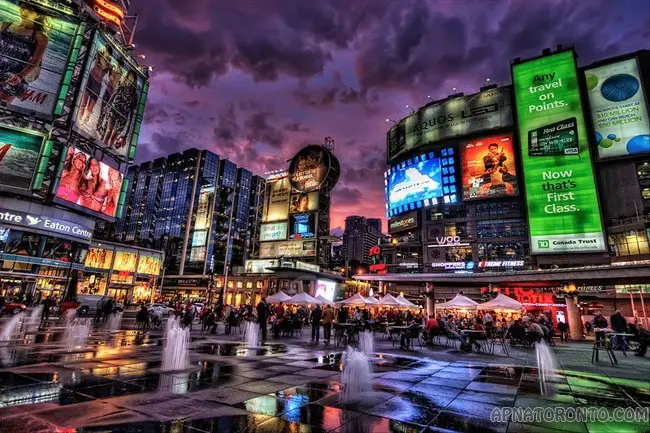 Canadian Opera Company
145 Queen. St. W., Toronto, 416-363-8231
The Canadian Opera Company offers a free concert series that lasts from September through June. Located at the Richard Bradshaw Amphitheater, artists from all over the globe share their talents in a variety of ways. A calendar of events can be obtained through the website or contact via phone number above.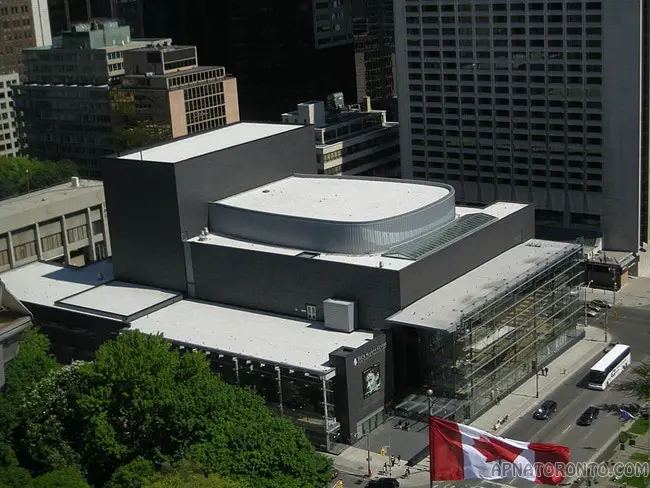 Riverdale Farm
201 Winchester Street, Toronto, 416-392-6794
Experience 7.5 scenic acres of nature paths, gardens, ponds, woodland, and farmland. The Riverdale Farm is a great way for children to experience life before cell phones, the internet, and television. This working farm is a prime example of early 20th-century farm life in Ontario. Admission to Riverdale Farm is always free.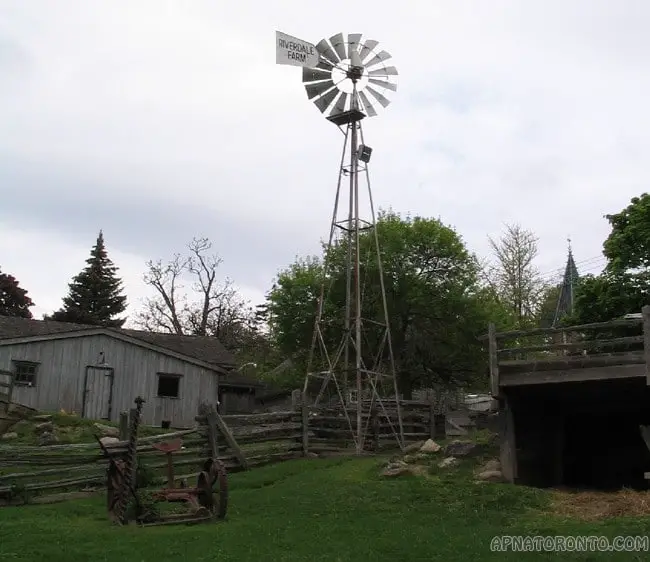 Ferry to Centre Island
Centreville Amusement Park phone: 416-203-0405
Pack a lunch, grab some bottled water, and take a ferry ride to the 600 acres of parkland known as Centre Island. The ferry ride to Centre Island is between $4-8.00, children under 2 ride free. There is no admittance fee to Centre Island. An unlimited summer pass to the amusement park on Centre Island is only $55.00.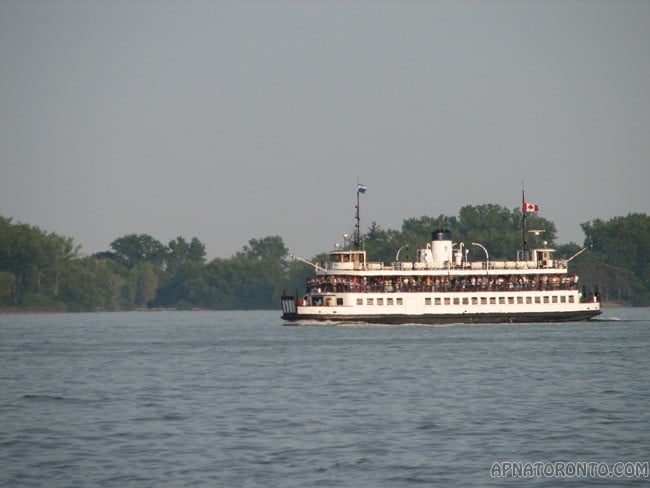 Harbourfront Centre
235 Queens Quay West, Toronto, 416-973-4000
Harbourfront Centre sponsors over 4,000 events every year, some of these events are free. The categories of events you can choose from are dance, craft, family, film, food, lectures, literary arts, skating, music, theater, visual arts, and learning. Visit the Harbourfront Centre website or contact via the phone number above for more information.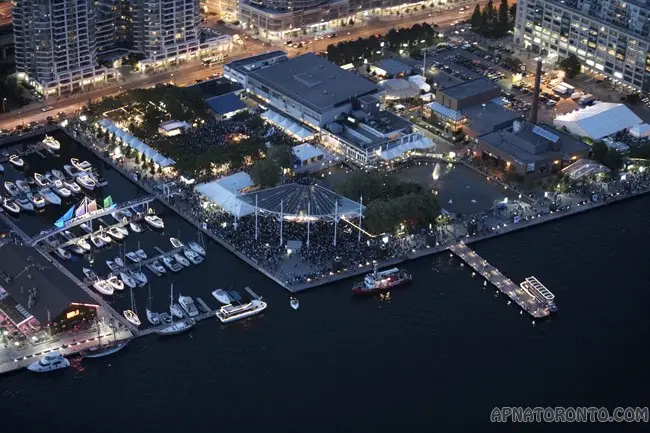 Streetcar Ride
Grab a streetcar on Queen Street and head for The Beaches. The streetcar is a cheap way to get to and from The Beaches, and you get to see historic Queen Street during the ride. Once at The Beaches, you can spend the day on the boardwalk checking out the shops and restaurants, or you can simply have a day at the beach.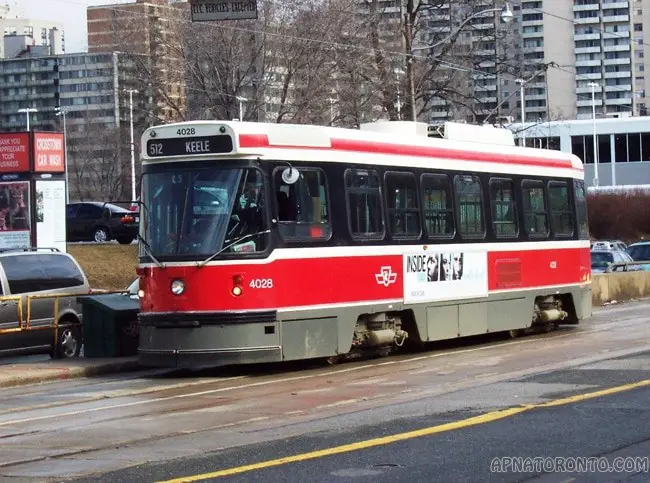 Bata Shoe Museum
327 Bloor Street West, Toronto, 416-979-7799
From ancient to modern, the Bata Shoe Museum displays hundreds of shoes. From ancient Egypt and China to the 20th century, shoes are displayed in architect Raymond Moriyama's award-winning four-story structure. Thursday evenings from 5-8:00 pm is pay-what-you-can admission.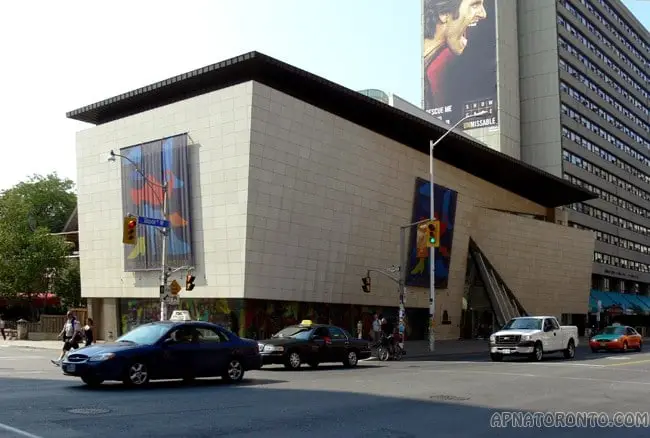 There are many more things to see and do here all year round in Toronto. No matter what your favorite activities are, or your budget, you will find multitudes of attractions, festivals, and events.
Images courtesy of http://en.wikipedia.org