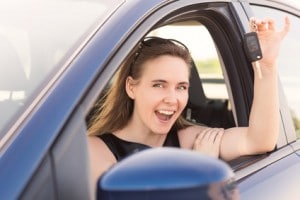 Free practice quiz for Ontario drivers. This easy to follow quiz is specifically designed to help you practice for your Ontario G1 Practice Test and written road knowledge test. It is important to note that this quiz is for practice purposes only, and our site cannot guarantee you will pass the actual G1 test. However, our practice quiz is extensive and allows you to prepare as much as possible prior to taking the real test.
G1 Test – Ontario G1 Driver's License Free Online G1 Practice Test Questions 2015
G1 Practice Test – Quiz 1 (Signs 1)
G1 Practice Test – Quiz 2 (Signs 2)
G1 Practice Test – Quiz 3 (Rules 1)
G1 Practice Test – Quiz 4 (Rules 2)
G1 Practice Test – Quiz 5 (Rules 3)
Test pratique du permis G1 (French Version)
Prueba para licencia G1 (Spanish Version) 
أونتاريو اختبار الممارسة  G1 (Arabic Version)

Ontario M1 Motorcycle Practice Test  
While every effort has been made to ensure the accuracy of the information supplied herein, its authors, apnatoronto.com, its employees and associates cannot be held responsible for any damages occurring due to errors or omissions.
Did you know? By taking an MTO-approved Beginner Driver Education Course at a driving school, G1 license holders may qualify for a 4 months reduction in the 12-month minimum G1-licensing period as well as a potential reduction in car insurance premiums when buying new or used car either by financing, leasing or through bank car loan.
G1 Test – MTO Driver's Licence Written Test